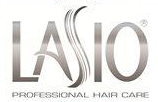 We are honored to be participating in Shopping Night Out 2012. One of our main goals at Lasio Professional Hair Care is to encourage beautiful lives, what better way to do so than to support such an amazing cause! - Nadine Ramos, CEO, Lasio, Inc.
New York, NY (PRWEB) October 17, 2012
LASIO®, Inc., Professional Hair Care Brand has signed on to show tremendous support to Tené Nícole Marketing and Public Relations Firm's annual signature fundraising event Shopping Night Out. This wonderful philanthropic event was started in 2010 to benefit the organization "Beating Cancer in Heels". Taking place Thursday, October 25th, 2012 at the beautiful Carriage House Center located at 149 East 38th Street in New York City from 6:00pm-10:00pm, where celebrities, fashion and beauty enthusiast, media and New York City's elite will be in attendance to show their support.
Shopping Night Out is a signature event created to raise awareness during Breast Cancer Awareness month while giving back to the organization "Beating Cancer in Heels". The success of Tené Nícole's Second Annual Shopping Night Out is credited largely to the sponsors who lend their name, brand and financial support to this event. The money raised not only contributes to this being a successful event but it lends tremendous support and gives back to "Beating Cancer in Heels" an organization dedicated to the fight against cancer while encouraging women to embrace their inner and outer beauty, and to never forget to embrace their femininity.
LASIO®, Inc. will add extended value to the evening that already includes a two hour signature "PINK" cocktail open bar, passed hors d'eovuers, entertainment, a beauty bar, and gifting items to complement shopping with prominent retailers. LASIO®, Inc. will have an on-site hair studio providing amenities and expert advice on their HYPERSILK and Rio de Keratin Product Lines for special invited guests.
Shopping Night Out is geared towards fashion and beauty enthusiasts, celebrities, entertainers, media and top industry executives. Shopping Night Out is a free event for exclusively invited guests, although all are encouraged to make a minimum donation of twenty dollars. http://www.shoppingnightout.org.
ABOUT LASIO®, INC.
LASIO®, Inc. is committed to excellence and creating innovative, high quality hair care products and services. Founded by hair care expert, CEO and LASIO® founder, Nadine Ramos, created LASIO® Keratin Treatment, keratin infused daily care and styling line HYPERSILK® and LASIO Studios® salon located in New York City. LASIO® proudly holds the title of "keratin pioneer" in the United States due to Ms. Ramos' recognition of the unique reparative characteristics of this naturally created miracle protein, in an industry previously saturated with Japanese straighteners and harsh relaxers. LASIO® also has retail product Rio de Keratin Release Yourself Keratin kit. For more information on LASIO®, visit http://www.lasioinc.com and Facebook via facebook.com/lasioprofessionalhaircare and Twitter via twitter.com/lasionyc.
ABOUT TENÉ NÍCOLE
Tené Nícole Marketing and Public Relations firm is an emerging fashion, beauty and lifestyle brands boutique public relations company with a host of amazing clients. Tené Nícole specializes in providing clients with a platform to expand their business to a diverse global market catapulting their brand vision to the forefront of competitors'. Tené Nícole works closely with clients to develop an exceptional and personalized brand by developing effective marketing, advertising and public relations strategies using cutting-edge media. Tené Nícole's goal is to build each client's brand through understanding his/her vision, consumer needs and wants and awareness of the global market. Tené Nícole will not stop until each client's goals and aspirations are met.