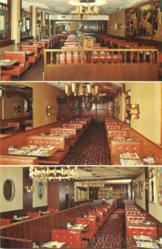 Boston, MA (PRWEB) August 30, 2012
Owner, Laurie Sullivan has been a Real Estate Attorney for over 14 years. Her law firm's office is located in Downtown Boston at 55 Union Street just steps from Boston City Hall and Faneuil Hall. The firms practice specializes in Real Estate Law and Estate Planning in the Boston area. Real estate law incudes buyer representations, seller representations, lender's counsel, refinances, reverse mortgages, lease agreements, condo conversions, evictions, REOs, and foreclosures. Estate planning services include wills, trusts, durable power of attorney, heath care proxy, HIPPA authorization, living wills, nominee real estate trusts, and probate of estates. She also helps and assists her client with business law and family law.
Much of Laurie's inspiration to open and run her own law firm came from her grandfather. Growing up, Laurie learned many lessons from her grandfather, Louis Dini successful business owner for over fifty years of Dini's Sea Grill, a Boston landmark restaurant.
One lesson Laurie learned from her grandfather was the importance of giving customers more than they expected. The other lesson she took to heart was to care deeply about your community. This desire to help others and to give back is one of the reasons Laurie decided to become a lawyer and get into real estate law. Now, Laurie is once again following her grandfather's example by founding a law practice with the goal of providing the same kind of customer focused service that made her grandfather a successful local business owner.
Laurie is excited to launch her new website http://www.laslawoffices.com and develop her deeper connections to the community with a long-term vision as her grandfather did for so many years. If you would like more information or need help with estate planning or real estate law in Boston or the surrounding area contact Laurie at 617-429-2629 to arrange for an interview.
Below is a link to a famous Boston postcard featuring Laurie's grandfather's famous Boston restaurant: http://www.cardcow.com/48544/dinis-restaurant-boston-massachusetts/