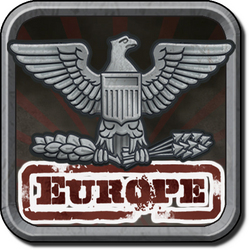 Among other features, Last Front: Europe is unique in that it features user-driven created content using the game's online map editor. This allows the player to design their own content and game play and build a community of players
Indianapolis, IN (Vocus) March 2, 2010
Plow Games announces the release of Last Front: Europe, its new game for the iPhone and iPod touch. An intense World War II strategy-based gaming experience, Last Front: Europe features some of the most expansive game play and user content creation tools ever made available to iPhone and iPod touch users. Download Last Front: Europe today and begin the fight for control of Europe.
"Among other features, Last Front: Europe is unique in that it features user-driven created content using the game's online map editor. This allows the player to design their own content and game play and build a community of players," says Greg Phillips, Partner Plow Games.
Last Front: Europe offers players three modes of game play, in which users can play as the British, Soviets, Germans or Americans. Featuring 16 maps spanning four historic battles of the European theater, including The Battle of Stalingrad and the Battle of the Bulge Last Front: Europe lets players immerse themselves in the conflicts that took place in Europe during World War II.
To play, users create a username that tracks their progress in the game and in the Last Front community at http://www.lastfrontgame.com. Players can customize their accounts as well and earn historical awards, ranks, and honors for their personnel profile based on the nationalities of their accounts. All players start off as a Level 1 recruit, but can reach level 21 by accumulating experience. As a player levels up, units and advantages that change the dynamics of the game unlock.
The full version of Last Front: Europe has three play modes: Campaign, Battle and Online. Campaign Mode progresses the player through the 16 maps of the four regions in which the game is set and allows players to learn the game as they gain rank. Each map features different countries as both attackers and defenders, with equipment unique to each nation.
Battle Mode allows the player to play longer, more challenging games on the campaign maps, doubling the game play of each scenario. Just as in Campaign Mode, Battle Mode also allows players to select a difficulty appropriate to their skill level as well as their rank. Online Mode allows players to play timed matches for score against other players in live games.
A unique feature of Last Front: Europe is the ability to download an almost endless supply of user generated and custom maps to play in Battle Mode. A player can scroll through the maps and download a map by touching it, which will send it to their Battle Mode map library to play later. Users can also enter map codes to find a specific map quickly and easily. In addition, users can utilize tools to create and place terrain, defensive units, obstacles and starting and end points, and can even modify the attackers for a truly custom experience.
For more information about Last Front: Europe or to play the game, visit http://www.lastfrontgame.com.
About Plow Games
Founded in 2007, Plow Games, LLC, is a creative interactive software developer involved in a wide range of projects for its clients, from mobile, computer, console, and online games for consumer, advertising, and educational markets. We have worked with some of the largest game publishers and licensee companies in North America. To learn more, visit http://www.plowdigital.com.
For more information:
Greg Phillips
Phone (317) 822-7002 (x105)
Cell Phone (317) 797-4276
###