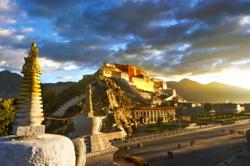 FlyFirst: The Leader in Cheap Business and First Class Travel to Asia
Chicago , IL (PRWEB) June 21, 2013
Travelers don't have to miss out on the luxury of business class flights to Asia this summer.
"In the U.S., studies show that Americans make more than 1.5 billion pleasure trips each year," says FlyFirst PR Manager Julia Graft. "A significant portion of those trips are made during the summer season, increasing demand for economy fares. On the other hand, business travel to Asia drops off as Asians themselves take holidays, leaving extra unsold capacity in business class. This creates a perfect storm for business class pricing, making it often as affordable as coach for summer flights to Asia."
Bustling Hong Kong, home to many mulitnational corporations and the beautiful Victoria Harbour, is a popular destination for business travelers and vacationers alike. Those looking for comfortable airfare to Hong Kong this summer are in luck, with business class flights starting at less than $3,180 from New York City. For travelers wishing to explore the welcoming city of Seoul, South Korea, business class flights are as low as $3,460. Gleaming Singapore brims with industry, a busy shipping port, world-class gambling and high-end shopping, attracting business and pleasure travelers to the Lion City. Deals on business class flights to Singapore are even more inexpensive than Seoul, starting at $3,370.
Those looking for the ultimate travel experience should consider using the services of a reputable luxury travel booking service. FlyFirst offers cheap business class to Asia. The travel agents at these services are well-versed in finding the very best deals on business class flights and can help provide knowledgeable options to travelers.
Is Tokyo's Narita International Airport a cheaper alternative to Haneda Airport? Which airport is easier to navigate with young children? Luxury travel experts at sites like FlyFirst.com know the answers to those questions and can guide consumers to the airports, airlines and travel itineraries that best suit their particular situations and individual needs.
With the airlines' summer sales underway, this is an ideal time to use frequent flier miles and awards acquired through credit card companies. The miles are most efficiently used on international first and business class travel, even when sales are not offered. The award miles are even more effective during this sale season, when business class prices are already low. Award travel sites are experts at maximizing the points accrued by consumers and can save travelers thousands of dollars. Sites like AwardPlanners.com can help travelers find the best upgrades and the best prices, while helping travelers navigate the often-complicated rules and restrictions of miles rewards programs.
"It's rewarding to hear travelers' excitement when they find out how inexpensively they can fly to Asia in luxury business class," says FlyFirst's Graft. "These outstanding prices aren't likely to last as summer progresses, though, so we encourage anyone who is thinking about a dream trip to Asia to start planning their trip as soon as possible."
For more information about FlyFirst, call (888) 347-7817, or visit the company's website at http://www.FlyFirst.com.
Julia Graft, PR Manager