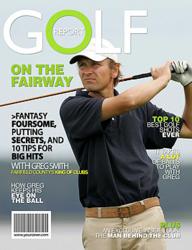 The cover came out fantastic! My boyfriend absolutely loved his gift.
(PRWEB) December 21, 2012
As the number of shipping and shopping days till Christmas get smaller and smaller, consumers are scouring the internet for last minute gift ideas. Gifts that can be delivered not just last minute or last second but instantly are the order of the day. There are quite a few options available online including gift certificates for services or products. Consumers can print out the gift certificate at home and the recipient can redeem it for the product or service after the fact.
Although available instantly and possibly useful, these gift certificates scream "I didn't know what to buy - so here's a gift to which not much thought was given" - Ouch! For those who are searching for last minute gifts that are unique and personal, YourCover has been able to provide a gift that is all that plus affordable and delivered instantly.
In Step 1, shoppers choose one of 80+ magazine cover templates at http://www.YourCover.com.
Step 2 is to upload a photo of the recipient.
Step 3 is to customize the default headlines to reflect the interests and life of the person starring on the front cover.
Within a matter of minutes a completely unique last minute gift has been created. Upon purchase, the photo file is instantly available for downloading, saving and printing. YourCover includes the file on the order confirmation page and in an email; the file also resides permanently in the customer's Purchase History for access from any computer at any time.
After printing the magazine cover at home, YourCover recommends placing it in a frame for the best presentation. For those with a bit more time, printing, framing and shipping services are provided by YourCover.