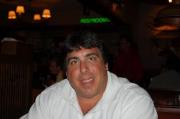 RMVH Nevada Las Vegas New Vacation Rental Social Network
Las Vegas,Nevada (PRWEB) November 13, 2012
This is the largest social network in the vacation rental industry covering every major city and every state in America. By typing RMVH in front of any state and then.com you will be part of this social experience and network. The Rent My Vacation Home.com network contains not only thousands of vacation rentals all across America but more importantly information about each of those areas that vacationers need to enjoy themselves and relax.
Vacationers cannot only comment on the vacation listing but vacation homeowners can also comment on the vacationer. The network features everything vacationers need to know about food, sports, recreation, transportation and everything else the locals know about the area. The system promotes an environment where each person can find out in advance what everything will be like and make the decisions to tailor their vacation to what they like.
The system also includes a guaranteed reservation that not only guarantees that the home is there but also guarantees who the person is renting the vacation home. This new technology is only available at http://www.rentmyvacationhome.com.
The network tells you what the weather will be in each city that you're traveling to as well as what forms of transportation to take and to avoid. Rentmyvacationhome.com has been working on this network since 2001 and it has been completely updated for the year 2012 and beyond.
RMVH Las Vegasis located at : 3565 Las Vegas Blvd South, Suite 9012, Las Vegas, Nevada, 89109,http://www.rmvhnevada.com ,Phone 800-699-7684 RMVH . Email: Info(at)rmvhnevada.com
Network Subsidiary of Rent My Vacation Home : http://www.rentmyvacationhome.com