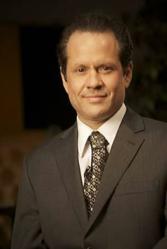 The plaintiff was thrown from his motorcycle in the crash and he suffered several different serious injuries.
Las Vegas, Nevada (PRWEB) June 21, 2013
The Las Vegas motorcycle accident attorneys at Bernstein & Poisson have been representing clients who were injured in car accidents, motorcycle accidents, trucking accidents and drunk driving accidents as well as people who have been harmed because of nursing home abuse and neglect and sexual abuse. The attorneys at the firm hereby announce that they have settled a Nevada personal injury lawsuit that arose in response to a motorcycle accident that the lawsuit alleged was caused by the named defendant in the case.
Specifically, the lawsuit was filed in the District Court for Clark County, Nevada. It was assigned to Department Number XVIII and it was given a case number of A-10-625176-C. It involved a plaintiff who was an individual male and a defendant who was also an individual male. The case was filed in pursuit of the recovery of damages that were allegedly the result of a crash that occurred within the confines of Clark County.
According to the court documents that relate to the case, the plaintiff was riding his motorcycle in Clark County and he was lawfully proceeding through an intersection. At that point, the defendant allegedly ran through a stop sign that was controlling the intersection with his vehicle and he collided with the plaintiff. The plaintiff was thrown from his motorcycle in the crash and he suffered several different serious injuries.
The court documents went on to state that the plaintiff suffered serious injuries to his shoulder and to his knee, and each of those injuries required extensive medical attention and treatment. The lawsuit was seeking damages that would have compensated him for his medical costs, his lost income and his pain and suffering.
Rather than litigating the matter to a verdict, the two sides were able to come together and successfully negotiate a settlement. A confidentiality agreement was also executed, and therefore the amount of the settlement shall remain confidential. In consideration for this settlement, the attorneys at Bernstein & Poisson dismissed the lawsuit and the matter is now considered closed.
About Bernstein & Poisson
Bernstein & Poisson is a Las Vegas law firm comprised of Las Vegas personal injury lawyers who represent clients who have been injured because of negligent, reckless or intentional actions of others. The attorneys at the firm handle personal injury matters that include motorcycle accidents, slip and fall accidents, car accidents, trucking accidents, nursing home abuse and neglect, drunk driving accidents, medical malpractice matters, dog bite attacks, bad faith insurance, wrongful death, sexual abuse and several other types of legal matters where a client has been wrongfully injured by the actions of others anywhere in the state of Nevada.