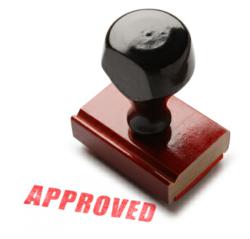 2012 is an important year for distressed homeowners. The clock is ticking and the incentives to short sale may go away in the next five months. Las Vegas homeowners need to understand the benefits of exploring their options now.
Las Vegas, NV (PRWEB) July 01, 2012
Another homeowner is sleeping soundly again, now that they've sold their upside down home as a short sale. With Bank of America and Wells Fargo mortgages totalling $331,526 on their home, a Las Vegas couple enlisted Mark Karten of The Karten Group at Rothwell Gornt to list and sell their home as a short sale.
Mark Karten personally negotiated the sale for the purchase price of $138,000, with both banks agreeing to write off the remaining balance due. The homeowners did not have to contribute anything to the sale and as a bonus, Bank of America paid them $5,000 at the close of escrow to help with relocating to another home.
Most importantly, by selling their home in 2012, the homeowners were able to qualify under the Mortgage Forgiveness Debt Relief Act, which is due to expire on December 31, 2012. This IRS provision relieves homeowners from owing income tax on the amount forgiven in a short sale. In this case, $193,526 that could be subject to income tax was exempt.
While other real estate agents use third party companies to negotiate and manage their short sale listings, Mark Karten feels it is of the utmost importance to represent each of his clients personally.
"With the majority of homeowners underwater in Las Vegas, it's easy for an agent to turn into a factory processing short sales," Karten says. "No matter whether the homeowner currently lives in the home, it's tenant-occupied or vacant, the burden is the same when you're experiencing a hardship and can't afford the property any longer. My goal is to give each of our clients peace of mind, knowing they have the best possible representation and communication throughout the process."
Bank of America has begun a cooperative short sale program where they pay homeowners anywhere from $5,000 to $30,000 at close of escrow and relieve them of any future liability for the loan balance. This is a limited time program and The Karten Group has many qualified homeowners in the process of selling their homes now.
Mr. Karten continues, "2012 is an important year for distressed homeowners. The clock is ticking and the incentives to short sale may go away in the next five months. Homeowners need to understand the benefits of exploring their options right now."
The Karten Group has put together a resource center on their short sale website at LasVegas-ShortSale-Specialist.com as a starting point for distressed homeowners. They are also available seven days a week, giving free consultations to homeowners by phone.
"Our services are free plus you have the ability to get paid by the bank and get out from under your home," Karten says, "it doesn't get more appealing than that."
About The Karten Group - Started in 2007, Mark Karten heads a team of Las Vegas Realtors who specialize in representing sellers and buyers throughout Las Vegas and Henderson. Mark Karten is highly trained to achieve the best outcome for homeowners. His designations and certifications include Certified Distressed Property Expert (CDPE), Certified Foreclosure Alternatives Consultant (CFAC), Certified Short Sale Professional (CSP) and Short Sale and Foreclosure Resource (SFR.) Although headquartered in Las Vegas, the group serves the entire Las Vegas Valley, including North Las Vegas, Summerlin, Rhodes Ranch, Mountains Edge, Green Valley, Henderson and Lake Las Vegas.
The Karten Group has negotiated successful short sales for homeowners with loans from Bank of America, Wells Fargo, Citi, Chase, GMAC, Seterus, Nationstar, Suntrust and many others.