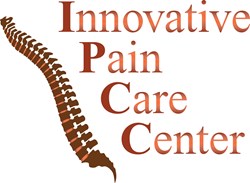 Innovative Pain offers over 25 treatments for effective pain relief and achieves over a 90% success rate for avoiding surgery and pain relief!
Las Vegas, Nevada (PRWEB) December 02, 2013
The top pain management clinics in Las Vegas, Innovative Pain, are now offering over 5 effective treatments for sacroiliac joint pain. The treatments are typically very effective and may involve a combination of medical and interventional pain management. For more information and scheduling call (702) 843-0969.
Pain in the sacroiliac joint, also known as the SI joint, can be very difficult to treat. Published studies have shown up to 25% of back pain comes from a problem in the SI joint, so it is definitely something to consider when a person has chronic back pain.
Treatments with the pain management doctors in Las Vegas may involve oral or topical medications including NSAIDS, muscle relaxers or pain medications.
Interventional treatments may include trigger point injections, SI joint injections or radiofrequency ablation. These procedures are performed under image guidance when necessary for increased accuracy, and may allow for up to 6 months of pain relief.
Innovative Pain treats an exceptional amount of painful conditions at the Henderson and Las Vegas pain clinics including RSD, failed back surgery, sciatica, back and neck pain, fibromyalgia, headaches, migraines, adult scoliosis, diabetic neuropathy and more.
The pain management doctors in Las Vegas and Henderson accept over 50 insurance plans at multiple locations including most PPO's, Workers Compensation, Personal Injury Liens, some HMO's, Medicare and self pay. Appointments are typically available very quickly.
Call (702) 843-0969 for more information and scheduling with pain management Las Vegas trusts.