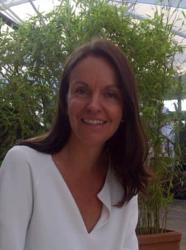 (PRWEB) May 25, 2012
Working as a key member of the organization's Executive Leadership, Nathalie will assume responsibilities for clinical operations in Europe and affiliated territories. She will be responsible for the strategic development and functioning of international operations to ensure that growth, profitability, quality, and customer service goals are achieved.
Nathalie brings a wealth of experience to REGISTRAT-MAPI, having held many management and leadership positions since joining the industry in 1990 and working in both pharmaceutical companies and CROs. She will be based in Paris.
Commenting on the appointment, Nigel Page, CEO for REGISTRAT-MAPI EU, stated, "I have had the pleasure of working with Nathalie over more than 5 years at a previous organization, and now warmly welcome her to the company and the MAPI Group." He added, "I look forward to resuming our collaboration and seeing the contributions that Nathalie will make as we continue to build the leading CRO dedicated to Late Phase activity."
About REGISTRAT-MAPI
REGISTRAT-MAPI provides strategic and operational solutions in the design and implementation of Late Phase studies. REGISTRAT-MAPI is the pharmaceutical industry's only global CRO dedicated exclusively to real-world clinical research. With more than 450 experienced professionals, REGISTRAT-MAPI has served the biopharmaceutical and medical device industries for more than 20 years. REGISTRAT-MAPI provides integrated clinical development services worldwide with offices in: Paris and Lyon, France; Philadelphia, PA; Lexington, KY; London, England; Utrecht, Netherlands; and Frankfurt, Germany. For more information about REGISTRAT-MAPI, visit http://www.registratmapi.com or call +1 859-223-4334.