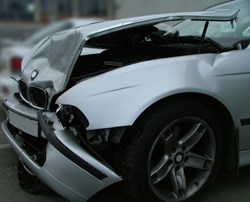 Overall there were about 203,000 reported road casualties for the 12 months to March 2012
(PRWEB UK) 3 September 2012
The Department for Transport recently published its road casualty estimates for the year to March 2012. Tiger.co.uk, one of the UK's most popular websites for cheap car insurance quotes, has analysed the report and highlighted both some positive long-term improvements in road safety as well as some worrying trends.
Overall there were about 203,000 reported road casualties for the 12 months to March 2012, a 3% decrease on the previous period. Within this, however, the number of KSI (killed or seriously injured) road casualties increased by 1% to around 25,000.
The long term picture provides a glowing testament to the work of law makers, motor manufacturers and safety campaigners. Over the last 18 years the number of KSI road casualties recorded has halved from around 50,000 per year to 25,000 per year. This against a backdrop of an increase in road traffic over the same period of about 20%.
This good news, however, is tempered by the report's analysis of recent trends for the most vulnerable groups of road users. Casualties recorded amongst motorcyclists and pedal cyclists have both risen, by 6 and 9% respectively, when the 12 months to March 2012 is compared to the previous year. KSI road casualties for these groups have also increased – by 11% and 6% respectively. And an analysis of pedestrian KSI casualties indicates that these have also increased year-on-year by 6%.
The Department for Transport report also highlights a worrying trend amongst child road casualties, with Q1 2012 numbers of KSI casualties increasing by 9% compared with Q1 2011.
These trends have been raised as being of concern to a number of road safety charities including the Institute of Advanced Motorists (IAM), whose chief executive said that "it is unacceptable that road deaths and serious injuries have risen for children, pedestrians, motorcyclists and cyclists", pointing towards road safety education cuts, the scrapping of casualty targets and cuts in council spending as possible causes.
Commenting on the Department for Transport report, Andrew Goulborn, Tiger.co.uk's Commercial Director, said: "The latest road accident figures show that whilst car users appear to be safer, other road users and pedestrians are not. Whilst we welcome the long term decline in serious road traffic casualties, more needs to done to ensure that the most vulnerable road users as well as pedestrians are as well educated and protected as possible".
About http://www.tiger.co.uk
Tiger.co.uk is a trading name of Call Connection Ltd. Tiger.co.uk is a UK based, independent motor insurance comparison site, offering insurance quotes from over 150 motor insurance brands. Call Connection Ltd is authorised and regulated by the Financial Conduct Authority (FCA number 308374).