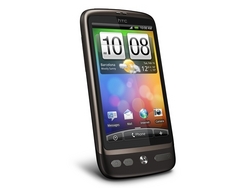 (PRWEB) April 22, 2010
In an increasingly competitive marketplace the nascent Android Operating System has become the operating system of choice for a variety of different manufacturers and handsets including the HTC Desire, Hero and Tattoo. Android's development has been guided by the hand of Google and judging from the early reactions it looks like the battle for domination of the smartphone game just kicked up a notch. Happily, the new ideas the developers are going to need to produce to win this thing can only be a good thing for Mobiles.co.uk customers.
This latest smartphone OS makes it a breeze to keep in contact with your friends – Facebook for Android lets you see your friends latest status updates, keep connected and have up to 125 phone numbers displayed on the homepage. Users also have the option to use Google services such as Google Maps, Google Calendar and Google Mail. If these aren't enough, Android users can take full advantage of the Android Market where thousands of apps can already be downloaded and thousands more are in production.
There have only been a few previous versions of Android with the latest platform being v2.1. Benefits that users can enjoy of this new platform include the ability to add multiple accounts for email and contact synchronisation and 'Quick Contact' displays all possible options to get in contact with your friends. The combined inbox allows users to browse emails from multiple accounts all on the same page which makes it a lot more effortless and enjoyable to use, and there is also an auto delete function which will instantly delete the oldest message in a conversation when the storage limit has been met.
The camera on the latest Android platform also benefits from updates including a built in flash, digital zoom, 'scene mode' and colour effects. The keyboard that can be found on Android mobile phones has also been modified to make it easier to hit the correct button and speed up the process of composing messages.
###