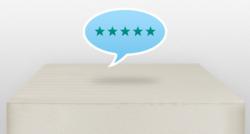 Dallas, TX (PRWEB) April 18, 2013
Mattress shopping can often seem like an arduous, time-consuming task. Between driving all over town, learning about all the different features and trying to compare across brands, many find the process intimidating. Latex mattresses in particular present a challenge, as they can be difficult to research and hard to find locally.
In order to offer some insight for shoppers, BestMattress-Reviews.org recently compared eight popular brands in their article titled "Getting the Best Bed: Latex Mattress Reviews." This guide looks at latex mattress reviews, features, and retailer policies in an easy to read format.
Brands covered include a mix of online and retail brands; alphabetically, Astrabeds, Essentia, Flobeds, Habitat Furnishings, Ikea, Plushbeds, Savvy Rest, and Sleep EZ. For each retailer, Best Mattress Reviews provides an overview of their product line, what types of latex they use, the price range, and mattress cover types. In addition, the article addresses the warranties, return periods, and owner reviews by brand.
In the article, a wide variety of types, reviews, and price ranges is uncovered among the brands. Average satisfaction ranged from 70% to 95%, a considerable gap, though the blog notes that even the lowest score proves higher than the average innerspring mattress rating. As for trends found in the comparison, editors identified that 100% natural and Talalay latex seemed to be associated with higher ratings, and that brands in the middle price range rated higher than those on the cheaper or more expensive ends of the spectrum.
Based on the results of their comparison, the blog finds Astrabeds all-natural Talalay latex mattresses to offer the best overall value based on guarantees, materials, reviews, and relative cost. For those seeking more information on latex, links to a latex mattress buying guide and other educational resources are provided as well.
Best Mattress Reviews compiles the facts collected in table format at the end of the article, creating a helpful resource for those shopping and researching beds. Additionally, the blog also offers similar buying guides and informational articles on memory foam mattresses, adjustable beds, and other bed-related topics.
BestMattress-Reviews.org is a bed blog dedicated to providing mattress and sleep product information. On the blog, independent industry professionals provide expert opinions and recommendations backed by research and customer reviews. The website aims to make the buying and research process a little simpler by collecting and analyzing information in a digestible, enjoyable format.