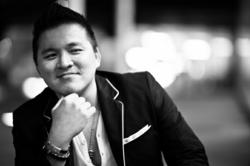 The ABCs of Attraction is more than just learning about conversation and other skills with the opposite sex, it's about learning confidence, charisma and a sense of self-worth. We teach self-esteem and confidence is better than any opening line.
Los Angeles, CA (PRWEB) April 03, 2012
America's top minority dating coach has once again taken over the small screen, as Brazil's GloboTV investigates the secret tactics of former "Pickup Artist" and world renown dating coach JT Tran and his company the ABCs Of Attraction.
Today GloboTV -- a premier news station in Brazil where JT Tran has held a PUA bootcamp before-- goes undercover in one of Tran's weekend bootcamps to try and determine whether his self-improvement methods are the real deal.
World-renowned for his nationally recognized, but controversial tactics in teaching men to connect with women, the man that ABC Nightline's Emmy winning reporter Juju Chang proclaimed as the "Jeremy Lin of the dating world" is no stranger to overseas attention. Tran, also known by his pen name the "Asian Playboy," has held seminars and lectures in and out of the United States over the past seven years through his company the ABCs of Attraction.
During a recent videotaped bootcamp -- consisting of 3 days and nights of lectures and live social interaction with women -- Tran attempts to give guys the confidence and techniques he feels will change their dating lives. GloboTV followed him through the streets of New York, looking to prove whether his methods were legitimately getting his students, who are both Asian American and Latin American, girlfriends and relationships.
Tran believes his methods are as effective outside the US as they are within.
"What we teach can be used by any man at anytime," he said. "Its not just techniques, we teach a different way of looking at life that allows men to realize their best selves."
Tran was also recently featured on ABC's Nightline news program and has taught at Ivy League Universities like Harvard, Yale and the Wharton School of Business at the University of Pennsylvania.
To contact Tran or to arrange an interview, call 1-888-689-GAME (4263) or email MEDIA(at)ABCOFATTRACTION(dot)COM.