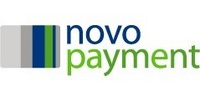 The combination of sustained economic growth, increasing intra-regional commerce and the prospect of major trade pacts present positive conditions for the growth of general purpose prepaid cards
MIAMI (PRWEB) June 10, 2008
The company, which pioneered the payment category in the region, estimates a potential market of more than 300 million unbanked Latin Americans with a purchasing power of more than US$ 200 billion per year using prepaid spending cards by 2015. Such a development would provide access to POS, ATM, online transactions and mobile payments to a public that today relies almost exclusively on cash.
"Our study revealed a significant market with the income, access to infrastructure and consumption behavior to be viable prepaid general purpose card users," said NovoPayment founder and CEO Anabel Perez whose company's cards are issued under the MasterCard, Maestro, Visa and Visa Electron acceptance brands. "Approximately 57% of the population has the need, the capacity, the means, and we believe the necessary economic and social incentives to warrant modern payment tools," she added. "Prepaid general purpose cards have proved to be well suited for providing these services in a sustainable way."
The forecast which covers 15 countries – Argentina, Brazil, Chile, Colombia, Costa Rica, Dominican Republic, Guatemala, Ecuador, El Salvador, Honduras, Nicaragua, Panama, Peru, Mexico and Venezuela – is based on the measurement of such factors as size of labor force, poverty rates, wages, banking and mobile penetration, as well other metrics based on the company's own experience in the field.
"The combination of sustained economic growth, increasing intra-regional commerce and the prospect of major trade pacts present positive conditions for the growth of general purpose prepaid cards," Perez said. "These events merit ongoing analysis and could push figures higher over time," she added.
Prepaid General Purpose Spending Card Forecast 2015
  Country   Potential Cards   Purchasing Potential in US$ Argentina   29,422,215   $22,150,530,809 Brazil   109,896,959   $69,528,796,689 Chile   12,470,594   $10,248,152,438 Colombia   33,233,125   $15,754,125,141 Ecuador   8,573,106   $4,513,654,959 Mexico   64,014,451   $54,340,532,445 Peru   19,854,333   $9,707,071,535 Venezuela   22,707,748   $15,431,902,107 Central America and Dominican Republic   23,877,945   $12,891,432,175 Total   324,050,475   $214,566,198,298 The forecast is part of a larger study quantifying opportunities in Latin America for prepaid spending cards including the areas of wireless services, electricity, food vouchers and other key categories. In addition, the company also reaffirmed its objective of expanding to new Latin American markets and said it expected to make an announcement to that respect in the near future.
About NovoPayment
NovoPayment Inc. is Latin America's premier prepaid card service provider and program manager, providing general purpose payments solutions for the region's unbanked, as well as Electronic Benefits Transfer (EBT), payroll, incentive, gift card, and other payments solutions for banks, utilities, telecommunications companies and government agencies. With a presence in Miami, Florida, Caracas, Venezuela, and Lima, Peru, NovoPayment's portfolio includes more than 730,000 active cards representing more than 22 million transactions and approximately $330 million annually. Among its accomplishments are the first pre-paid general purpose card in Latin America not to require a bank account and the first mobile P2P (Peer-to-Peer) funds transfer platform using SMS (short message service). For more information, visit http://www.novopayment.com.