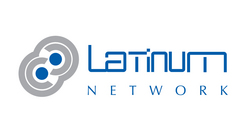 The cohort is a three-pronged approach leveraging our peer-to-peer network, Latinum's insights and the direct voice of the consumer to provide our members with accurate and pertinent information of the influential Hispanic mom market
Bethesda, MD (Vocus) October 14, 2010
The Latinum Network, the first business network aimed at helping brands penetrate the growing U.S. Hispanic market, today announced the launch of the Latina Moms Cohort. As an expansion of its peer platform offering, this new program, available only to Latinum's members, explores the values, relationships and behaviors of Hispanic moms. Hoping to uncover critical insights that will help organizations better understand and reach this influential segment, Latinum will conduct monthly customizable surveys among a national panel of more than 7,500 Hispanic moms. The Latina Moms Cohort will offer cross-industry and industry-specific analysis and solutions, peer exchange of findings, data, practices and tools.
"The Latina mom consumer audience is on the rise and it is increasingly critical for brands and organizations to further understand their needs and nuances in order to effectively build and strengthen relationships," said Michael Klein, Latinum founder and principal.
As a key decision maker, the Hispanic mom segment is a significant group in terms of purchasing power and influence. Approximately 1 in 5 U.S. moms is Hispanic and the overall Hispanic buying power is projected to be around $1 Trillion in 2011.
"The cohort is a three-pronged approach leveraging our peer-to-peer network, Latinum's insights and the direct voice of the consumer to provide our members with accurate and pertinent information of the influential Hispanic mom market," said David Wellisch, founder of Latinum.
Through its peer platform, Latinum also offers services such as peer exchange of insights and solutions and commercial collaboration in the market. With over 40 member brands, Latinum's other services include original research, data, and analysis of such critical issues as the implications of shifts in the Hispanic population, the acculturating consumer and marketing effectiveness and ROI.
About The Latinum Network
The Latinum Network is a business network that assists brands in taking advantage of the growing U.S. Hispanic market through strategic analytics, cutting edge research, and peer to peer collaboration. The company was established by David Wellisch, founder and former GM of AOL Latino, and Michael Klein, former top executive at the Corporate Executive Board, the world's largest business network provider. Latinum Network assists executives and their teams in developing deeper insights into the market, more effective strategies for the segment, and the solutions required to successfully design and execute core marketing initiatives. Latinum Network is a wholly-owned business of EcoNet Ventures LLC.
For more information, visit http://www.latinumnetwork.com.
SOURCE Latinum Network
###