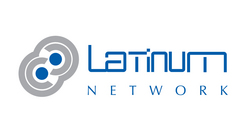 Companies looking to effectively engage with this critical and growing audience will find great value in attending the collaborative meeting.
Washington, DC (Vocus) November 4, 2010
The Latinum Network, the first business network aimed at enhancing brands' efforts to penetrate the growing U.S. Hispanic market, will host its November Executive Roundtable on Nov. 16-17 at Kraft Foods' headquarters in Northfield, Illinois bringing together marketing executives from major consumer brands including Brown-Forman Corporation, Heineken USA, Kraft Foods, National Basketball Association, PepsiCo, State Farm® and Wells Fargo & Company. The collaborative platform agenda will focus on two key areas: understanding Spanish and English television effectiveness and surfacing shopping behavior and brand selection insights. Participating members will have the opportunity to discuss and explore best practices to reach the Hispanic audience, using the original research presented by Latinum. Companies interested in joining The Latinum Network and attending the event can find more information at http://www.latinumnetwork.com .
During the roundtable, member companies will discuss television ROI, leveraging an original Nielsen-Latinum data set. Understanding the cost-to-value equation of Spanish and English-language media has been a priority topic for the Latinum membership for the past year, particularly when looking at the bicultural segment.
Participating members will close the day by examining the most important universal factors — such as acculturation —that best define and predict Hispanic attitudes and behaviors. Latinum will focus on defining how knowable data, such as U.S. Census information, predict these factors, making them usable in real go-to-market situations.
"We will take a new look at acculturation levels and other key constructs, allowing us to more precisely identify how bicultural consumers stand out among their peers, which is what we call the Hispanic bicultural tilt," said Michael Klein, Latinum co-founder. "Companies looking to effectively engage with this critical and growing audience will find great value in attending the collaborative meeting."
Barry Calpino, VP of Innovation for Kraft, will also present the company's approach to innovation and the major trends they are tracking in the Hispanic marketplace.
"We are delighted to host this unique roundtable that allows for smart dialogue among companies looking to truly understand the complexities of the Hispanic audience spectrum. Latinum's collaborative platform offers members the opportunity to discuss with other marketers the best practices for reaching this key consumer," said Chris McGrath, Senior Director for Kraft Foods.
On the second day, Latinum will present actionable insights around Hispanic consumer shopping behaviors and brand selection drivers. Leveraging its Fall 2010 Hispanic Market Study, Latinum will showcase the similarities and differences between the various Hispanic audiences across a number of consumer categories such as basic household and personal care items, clothing and other higher-priced products, and financial services.
"Based on our members' needs and requests, we will take an in-depth look at loyalty card usage, shopping habits, preferences, and frequency among other topics. Through peer-to-peer exchange of these insights and best practices, company executives will have a better understanding of the Hispanic audience across acculturation levels and will be able to leverage key insights and implications when constructing their market strategies," said David Wellisch, co-founder of Latinum.
Latinum member companies have full access to monthly peer meetings—both virtual and in-person—and other Latinum services and tools such as original research and analytics. Close to 50 brands are now Latinum members.
About The Latinum Network:
The Latinum Network is a business network that assists brands in taking advantage of the growing U.S. Hispanic market through strategic analytics, cutting edge research, and peer to peer collaboration. The company was established by David Wellisch, founder and former GM of AOL Latino, and Michael Klein, former top executive at the Corporate Executive Board, the world's largest business network provider. Latinum Network assists executives and their teams in developing deeper insights into the market, more effective strategies for the segment, and the solutions required to successfully design and execute core marketing initiatives. Latinum Network is a wholly-owned business of EcoNet Ventures LLC.
###