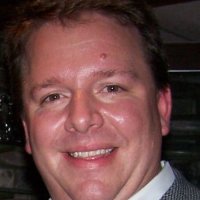 The solution made our quality inspection processes faster and more accurate.
Reston, Virginia (PRWEB) September 07, 2011
Brasfield & Gorrie General Contractors, the largest general contractor in the southeast according to ENR, signed an agreement with Latista to implement up to 1,000 end users. The mobile and web-collaboration software solution will allow Brasfield to improve construction quality results for QA/QC, commissioning, punchlist, production tracking, and safety.
Brasfield spent more than two years using Latista on individual projects, and after comparing it to other solutions available in the market, made the decision to standardize on Latista. They chose Latista because it offered a comprehensive solution, including document management, quality, and commissioning features within full web-based, iPad, and Windows tablet PC environments.
As an example of Brasfield's success, the project team on All Children's Hospital in Tampa, Fla., used Latista as part of an extensive punchlist process. Users on the $403-million, 1 million sq. ft. hospital tracked thousands of issues over five months. Project manager Jerry Whitfield said that, thanks to the automation: "We spent about 25% of the time that we normally would have spent sorting spreadsheets, creating and saving documents, printing, and emailing." A fast, automated punchlist process saved the project team and owners time and money.
"We had success implementing and using Latista on over one dozen projects," said Brasfield CTO James Purcell. "Our goal is to 'Do better, work harder and build success stories every day,' and we believe Latista can be part of that. The solution made our quality inspection processes faster and more accurate. We improved our turnaround time and communications with owners and subcontractors."
Chris Ramsey, Latista Executive Vice President, praised Brasfield as a welcome addition to Latista enterprise customers. "Brasfield & Gorrie has demonstrated consistent technological leadership in its role as the largest general contractor in the southeast. Automating their quality management and field operations is just the continuation of a long history of good technology practices."
About Brasfield & Gorrie
Headquartered in Birmingham, Ala., since 1964, Brasfield & Gorrie General Contractors (http://www.brasfieldgorrie.com) ranks 28th in the nation's "Top 400 Contractors according to Engineering News-Record, and is second in healthcare general contractors according to Modern Healthcare magazine. Today they have seven regional offices and expect to earn more than $1.9 billion in revenues in 2011.
About LATISTA Technologies
Unparalleled in the industry, LATISTA's (http://www.latista.com) enterprise web and mobile tablet PC and Apple iPad software delivers quality and field management solutions for construction. LATISTA's current customers already include Fortune 100 capital project owners and top 10 general construction and engineering firms. LATISTA's customers attest that their use of LATISTA has led them to higher quality production, lower costs and reduced legal and financial risks.
###