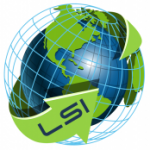 Boca Raton, Florida (PRWEB) February 07, 2012
Latitude Solutions, Inc. (OTC: LATI.QB) announced today that its wholly owned subsidiary, Latitude Energy Services, LLC has successfully deployed the Company's proprietary Electro-Precipitation™ (EP™) water remediation technology pursuant to an agreement entered into with a top tier oil and gas company in the Permian Basin of West Texas. This client is a diversified energy company, focusing on oil and gas exploration, production and natural gas distribution. The agreement, in keeping with the Latitude's business model, consists of a fee per barrel processed along with a monthly lease payment for the provisioning of the equipment.
Mr. Jeff Wohler, Latitude Solutions, Inc.'s CEO, stated, "We are pleased to provide our unique technology to support large scale operations in the Permian Basin. Latitude's EP™ technology provides a turn-key sustainable solution which enables oil and gas companies to reuse and recycle large amounts of previously unusable water while reducing costs. This contract confirms the early adoption of our innovative Electro-Precipitation™ technology within the oil and gas industry." Mr. Wohler further stated that, "Oil and gas is only one of the several industry applications for our technology. Latitude Solution's is currently pursuing other revenue streams for our proprietary waste water treatment solutions to include public/private utilities, food processing, paper/pulp processing, and mining companies."
About Latitude Solutions, Inc.
Latitude Solutions, Inc. provides innovative wastewater remediation solutions worldwide to oil & gas, energy, mining, food processing, agricultural and other industrial users worldwide utilizing its patented Electro Precipitation™, (EP™) technology. LSI's proprietary Electro Precipitation™, Integrated Water Systems™ (IWS™) technology provides a sustainable solution to water related oil and gas production issues by rendering previously unusable production, flowback and other contaminated water suitable as reusable makeup water for ongoing operations, including hydraulic fracturing. This re-use process significantly reduces costs associated with water transportation costs, potential spill liabilities and disposal of contaminated water as well as reduces the dependence on highly sought-after new sources of fresh water for continuing operations. The Company provides its technology worldwide via a recurring revenue business model composed of a monthly equipment lease payment and a volumetric processing fee. The Company maintains ownership and operational control of all its processing equipment in order to ensure the best possible level of client satisfaction and quality control. LSI has offices and/or operations in Boca Raton, Florida; Colorado Springs, Colorado; Fort Worth, Texas; New York, New York; Searcy, Arkansas and London, U.K. Information on the Company and its products can be viewed on http://www.latitudesolutions.net.
This press release may contain certain forward-looking statements within the meaning of Section 27A of the Securities Act of 1933, as amended, and Section 21E of the Securities Exchange Act of 1934, as amended. Investors are cautioned that such forward-looking statements involve risks and uncertainties, including without limitation, acceptance of the Company's products, increased levels of competition for the Company, new products and technological changes, the Company's dependence on third-party suppliers, and other risks detailed from time to time in the Company's periodic reports filed with the Securities and Exchange
###