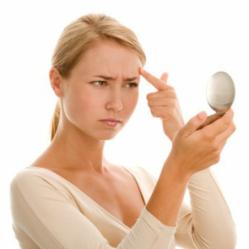 Laugh lines are no laughing matter. Nor a laugh lines anything to worry about thanks to a new web site from Liberty Health Network, LLC. as Http://www.laughorworrylines.com comes online.
Tampa, FL USA (PRWEB) July 11, 2012
Laugh, smile, worry, or frown line sufferers now have some relief. Liberty Health Network, LLC (LHN) has released the new http://www.LaughOrWorryLines.Com web site.
The new web site has information on different facial treatments, products, tips, and techniques for dealing with laugh lines, worry lines, and an aging appearance in particular.
To help customers look younger, LHN offers the following products: Beau Visage Non Surgical Facelift Mask; Beau Visage Facial Herbal Toner with Hyaluronic Acid and Witch Hazel (2 Ingredients recommended by TV's Dr. Oz); Beau Visage Facial Cleanser; Beau Visage Anti Aging Moisturizer. All four of the above products may be purchased individually, or in a complete set on Amazon.Com
In addition, LHN offers several of the company's best-selling Mortechem-Free Nutritional Supplements such as AlliSTAR Premium Garlic Supplement; ProZymaCleanse Daily Probiotic, Digestive Enzyme, and Fiber Supplement; O2 Plus Saturated Oxygen Drops; SlimEZ Weight Loss Supplement Capsules; MGA Plus Mangosteen, GoJi, Acai, and Pomegranate Capsules which play an important role in turning back the hands of time.
Additional products are also offered exclusively on the company's website for Network Marketing distributor sales.
AboutLiberty Health Network, LLC
Liberty Health Network is one of the nation's leading Direct and Internet Marketing companies with a state-of-the-art Global Distribution facility in Tampa Bay, Fl. For 12 Years, the Liberty Health Network name has been synonymous with high quality Mortechem-Free Nutritional Supplements, Anti Aging Skin Care, and Internet Web Applications. The statements made on this website have not been evaluated by the Food & Drug Administration. These products are not intended to diagnose, prevent, treat, or cure any disease.
Individuals interested in affiliate Marketing are encouraged to visit the new Affiliate Marketing Online Store at http://www.FaceLiftMasks.Com
Businesses or Individuals interested in distributing Liberty Products or requiring more information on this topic should contact Chief Operating Officer Russell Bly at (813) 774-8191 or e-mail at office(at)libertyhealthbiz(dot)com.