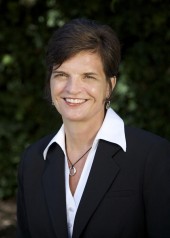 To partner with the largest school of natural medicine in the country, and the first accredited naturopathic school in the state of California is something of which we are very proud, said La Vita co-founder Deb Hubers
Kenmore, WA (PRWEB) March 30, 2012
La Vita Compounding Pharmacy is pleased to announce it has entered into an agreement with Bastyr University to provide Bastyr patients in San Diego with easy access to high-quality prescription products.
"This is a big piece of the puzzle for our new California campus and clinic," said Bastyr University President Daniel K. Church, PhD. "To have an established pharmacy where our patients can go to get their medications is a tremendous benefit and ensures we can hit the ground running from day one once we open this fall. That La Vita is located so close to campus is an added bonus."
Both Bastyr University California (with its onsite teaching clinic) and La Vita Compounding Pharmacy are located on Sorrento Valley Boulevard, north of downtown San Diego. The pharmacy has been providing safe and customized medications for its patients since 2007, and is excited to become the preferred provider for Bastyr University California's clinic.
"To partner with the largest school of natural medicine in the country and the first accredited naturopathic school in the state of California is something of which we are very proud," said La Vita co-founder Deb Hubers. "We feel like there is a natural connection with our missions and visions on how to best serve patients in need and are excited to be the place Bastyr patients can go to get vitamins, supplements and other medical supplies in San Diego."
Patients of the Bastyr clinic will also have reason to be excited, as they will receive a discount on purchases and prescriptions at La Vita.
"We look forward to working together and stocking the shelves of La Vita Compound Pharmacy with the medicines, herbs and supplements Bastyr patients want and need the most," added LaVita co-founder Chris Givant.
ABOUT LAVITA COMPOUNDING PHARMACY, LLC
La Vita Compounding Pharmacy is a state of the art compounding pharmacy that specializes in helping people live better longer. La Vita is a PCAB Accredited Pharmacy ® for both sterile and non-sterile compounding. La Vita can prepare customized medications in various dosage forms using several unique delivery systems such as transdermal gels, powders, creams, lotions, lozenges, suppositories and more. We offer a variety of combinations and customized formulations not found anywhere else. All of our products are formulated in conjunction with a physician and personalized for each patient. La Vita accepts all major insurance. To start living better longer, contact Deb Hubers at (858) 453-2500 or email Deb(at)lavitarx(dot)com or visit our Web site at http://www.lavitarx.com.
ABOUT BASTYR UNIVERSITY
Bastyr University, located north of Seattle, Washington, is an accredited institution, internationally recognized as a pioneer in natural medicine. As the largest university for natural health arts and sciences in the U.S., Bastyr offers more than 17 degree and certificate programs in fields such as naturopathic medicine, acupuncture and Oriental medicine, and whole-food nutrition. Founded in 1978, the University now includes a leading-edge research facility (the Bastyr University Research Institute) and outstanding clinical training at Bastyr Center for Natural Health. The University's second campus, Bastyr University California, will open in San Diego, California, in fall 2012, becoming the state's first and only accredited school of naturopathic medicine. http://www.bastyr.edu/