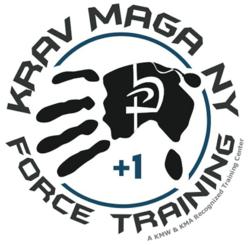 Krav Maga New York has provided law enforcement tactics training for police agencies and hundreds of LEO's statewide, and is regularly scheduled to run police training at both the NYTOA annual expo and at the Westchester County Police Academy
Orange County, NY (PRWEB) May 31, 2012
Earlier this month, Krav Maga New York - based in Westchester and Orange County, NY - taught law enforcement tactics at the New York Tactical Officers Association (NYTOA) and the New York Association Of Hostage Negotiators (NYAHN) annual conference held at Turning Stone Casino. Participating law enforcement officers were introduced to tactics based on the fighting and self-defense system known as Krav Maga.
Krav Maga, originally developed for the Israeli Defense Force (IDF), deals with scenarios where operators face life-threatening situations while unarmed or when higher force options can't be accessed - and when losing is not an option. From positions of disadvantage, operators must respond with sound, fast, aggressive techniques until help arrives or until higher force options can be acquired. Krav Maga based police training methods and tactics are designed to improve an officer's emotional and physical response to danger, and develop the LEO's ability to recognize danger at its earliest stages, react without hesitation, and escalate and de-escalate with appropriate levels of force.
Krav Maga has received international recognition as a highly practical police training system well suited for Law Enforcement in part because Krav Maga techniques are instinctive, simple, effective, require minimal training time and yield maximum retention even under stress.
Krav Maga emerged in an environment where extreme violence was common. Over time, the Krav Maga system has been repeatedly tested and improved under real-life conditions. No defensive tactics system in the world is more street tested than Krav Maga.
Krav Maga New York has provided law enforcement training for police agencies and hundreds of LEO's statewide, and is regularly scheduled to run tacticasl training at both the NYTOA annual expo and at the Westchester County Police Academy. In addition, Krav Maga New York has trained both departments and officers statewide and is the only NYS Krav Maga training centers - and one of only several nationwide - to offer ongoing classes exclusively for law enforcement.
About Us:
Krav Maga New York (KMNY) has been featured on the Journal News, the North County News, the Record Review, LoHud.com, the Blotter, Hudson Valley Magazine, Healthy Frontiers, and News 12 Westchester. KMNY has trained thousands of civilians and hundreds of law enforcement officers including special response and high profile protective services units. For more information, contact us at (888) 456-0476, 1-877-Krav Maga or at Admin(at)kmny(dot)us.