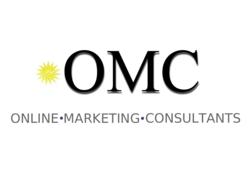 I am sure most Australian law firms don't appreciate the quantity of new clients being generated from the internet and it's only going to grow. People are simply not using the yellow pages any more for this purpose
Brisbane, Queensland (PRWEB) May 18, 2012
OMC the Brisbane based Online marketing specialists launched a new free audit for any Law firm in Australia. The Audit is designed to help law firms find new clients online through an integrated approach combining seo,pay per click advertising and website conversion optimisation.
The Free Audit provides a full head to toe examination of a Law firm's Online marketing profile, identifies key scope for improvement and provides a blueprint strategy that will generate new clients. OMC Director David Twigg says "There are huge numbers of people looking for legal advice every month in Australia, it is city centric generally, opportunity lies across the board from specialist areas to general practice, but very few law firms have adopted an online strategy much beyond a basic presence. The free audit will give them a sound platform to launch an investment into Online marketing and undoubtedly generate substantial ROI."
Some areas of law in certain states of Australia have specific marketing elements that they are not allowed to leverage such as images in websites for personal injury firms in Queensland, however Twigg says there will always be a way around such issues "Current clients have had their hands tied by governing bodies in using certain standard marketing practices but there tend to be solutions to such problems it just requires creative thinking."
A quick analysis of the amount of people searching for legal help in Australia in Google's search engine using Google's own keyword tool, shows the following statistics:
Sydney 16,000 per month
Melbourne 12,000 per month
Brisbane 10,000 per month
Perth 7,000 per month
Adelaide 5,000 per month
Canberra 3,000 per month
Gold Coast 3,000 per month
Twigg says "I am sure most Australian law firms don't appreciate the quantity of new clients being generated from the internet and it's only going to grow. People are simply not using the yellow pages any more for this purpose."
According to Marginmedia.com.au, Google retains a very dominant search engine traffic market share in Australia of 94%.
ABOUT OMC
Online Marketing Consultants Pty Ltd was launched in 2009 to solve a fundamental business challenge, how to get new leads cost effectively. Through substantial testing and hundreds of client campaigns a clear strategy emerged that revolved around the 2 main factors of traffic and conversions. To read the company's latest views and information go to http://onlinemarketingconsultants.com.au/blog