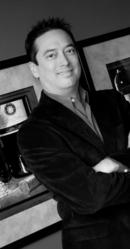 We're seeing a strong need to help law firms convert website traffic into clients
Rancho Santa Margarita, California (PRWEB) December 29, 2011
Premier search engine optimization (SEO) firm Convergent7 has announced the introduction of several new services including a free SEO analysis and specialized search marketing services for law firms and other companies within the legal industry.
SEO, an essential component of online marketing, focuses on increasing a business's visibility through increasing its ranking in search results. A good SEO campaign tailors website content as well as builds relationships with other high-ranking websites and blogs to boost its listing in popular search engines. This marketing strategy has been proven to generate business leads, promote brand, increase visibility and boost a business's social media exposure.
"There is a serious lack of attention to online marketing strategies in the law industry today, particularly law firm SEO," says Convergent7 founder Erik Ellsworth. "A good online marketing strategy is an essential factor in deciding the success of any law firm. We provide top-notch, full-service SEO services to the law industry, including organic and local search optimization as well as pay-per-pack management. We combine these efforts with our clients' offline marketing strategies to make sure all marketing messages are in sync across the board."
Convergent7, founded by Erik Ellsworth, is an online marketing firm based in Rancho Santa Margarita, California, specializing in search engine optimization services. Convergent7 prides itself on its history of successful SEO campaigns, its affordability and the enormous value it brings to its clients. For more information about Convergent7, visit the company's website at http://www.convergent7.com.
###