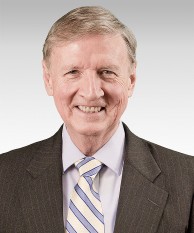 Referrals have traditionally been the largest source of new clients for law firms. Many of our clients feel that social networking is the new referral source.
Raleigh, NC (PRWEB) April 12, 2012
Consultwebs.com, Inc., features Social Media campaigns for attorneys in the law firm Web marketing company's newly published spring newsletter.
In the newsletter's centerpiece, "Google+ vs. Facebook," Consultwebs.com Social Media Consultant Kenneth Harris takes a close look at the pros and cons of the two social networking sites and offers advice on how lawyers can choose the one that best fits their firm's Social Media marketing goals.
The newsletter also offers a "Social Media by the Numbers" graphic that provides convincing evidence of how important it is for law firms to take advantage of the Social Media traffic being generated by not only Google+ and Facebook but Twitter, LinkedIn and other sites as well.
"An ALM Legal Intelligence report released in February 2012 revealed that 20 percent of law firms have a full-time Social Media specialist on staff, and about 40 percent said blogging and social networking initiatives have helped the firm land new work," Dale Tincher points out in another piece to be found in the newsletter, "Creating Your Online Success Story."
"Referrals have traditionally been the largest source of new clients for law firms," adds Tincher, a veteran legal marketing consultant and the CEO and President of Consultwebs.com. "Many of our clients feel that social networking is the new referral source."
Consultwebs.com publishes its newsletter every quarter to keep its clients and others in the legal community informed of the latest trends and advances in law firm Web marketing. The firm also provides helpful advice on its popular blog, http://www.lawwebmarketing.com.
The company will be distributing copies of the newsletter at its booth at several upcoming legal Web marketing seminars, including Avvocating 2012 in Seattle on May 3-4 and the M&L Marketing & Management Seminar in Vancouver on June 21-23.
In addition to Social Media for lawyers, this month's newsletter also features items on law firm mobile website design, the importance of law firm website content in search-engine rankings and the critical role that analytics play in evaluating the success of a law firm's SEO campaign.
About Consultwebs.com, Inc.
Since its founding in 1999, Consultwebs.com, Inc., has built a reputation for being a national leader in law firm Web marketing. Consultwebs.com provides law firm Web marketing consultation and strategy and a wide array of products and services, including website audits, website design, website hosting, website domains, law firm reputation management, search-engine optimization (SEO) marketing, pay-per-click (PPC) services, Internet systems setup, website editorial and content services (including substantive content, press releases, legal blogs, satellite sites and law firm videos), online chat products, Social Media marketing (including Facebook, Twitter and Google+), call tracking and legal directories.
Consultwebs.com has offices in Berea, Kentucky, and Raleigh, North Carolina, and works with law firms across the country. For more information, call Tanner Jones at (800) 872-6590 or (859) 353-7720 or use the convenient Consultwebs.com online contact form.