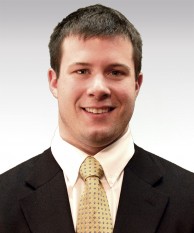 No firm is too small or too large for us. We try to find out as much information as we can, and we craft a strategy around that.
Raleigh, N.C. (PRWEB) May 17, 2012
Taking an in-depth look at a law firm's marketing goals and budget is the key to generating a creative and successful online strategy, Consultwebs.com, Inc., law firm Web marketing consultant John Damron told LXBN TV in an interview at Avvo's recent 2012 Avvocating Conference in Seattle.
"We can fix a proposal, or a proposed strategy, that's based on those goals and that budget. No firm is too small or too large for us," Damron told LXBN TV's Colin O'Keefe in the online interview for the legal content site. "We try to find out as much information as we can, and we craft a strategy around that."
Consultwebs.com specializes in law firm website design and online marketing campaigns for lawyers, including search engine optimization (SEO), pay per click, mobile website design and optimization, social media and content development.
Consultwebs.com was one of 10 legal marketing companies that Avvo invited to attend, exhibit and provide a presentation of their services at the two-day Avvocating Conference earlier this month at the Bell Harbor Conference Center in Seattle. Avvo is one of the country's leading online ratings forums for attorneys and legal professionals.
During one of the conference's key presentations, Avvo CEO Mark Britton stressed three elements that he believes will play a major role in the future of Web marketing for lawyers: Social media, mobile optimization and video.
Those topics came up as well in Damron's interview with LXBN TV.
"We have a dedicated social media team as part of our company, and they are pro-actively looking for new and aggressive ways to market via Facebook, Twitter, Google+, Hubpages and all of those other social networks that, traditionally, lawyers have been slow to join but have been coming around to lately," Damron said.
Damron also stressed the importance of quality content for law firm websites, which has taken on greater significance in recent weeks in light of the Penguin update to Google's search algorithm.
"I think one thing that really makes us more unique than a lot of the other legal marketing firms is that we just added our third full-time licensed attorney to our staff. Those guys head up our content department. They're doing all of our practice area pages and other pages on the site as well as our blogging, social media and press releases," Damron said.
"I think that's very unique as opposed to hiring journalists or maybe outsourcing to other countries or to less-qualified content writers."
The Avvocating Conference is one of several legal marketing conferences and professional seminars that Consultwebs.com attends throughout the year.
Damron and other online legal marketing strategists from Consultwebs.com will next be attending the M&L Legal Marketing & Management Seminar, June 21-23, at The Fairmont Hotel in Vancouver, British Columbia.
About Consultwebs.com, Inc.
Since its founding in 1999, Consultwebs.com, Inc., has built a reputation for being a national leader in law firm Web marketing. Consultwebs.com provides law firm Web marketing consultation and strategy and a wide array of products and services, including website audits, website design, website hosting, website domains, law firm reputation management, search-engine optimization (SEO) marketing, pay-per-click (PPC) services, Internet systems setup, website editorial and content services (including substantive content, press releases, legal blogs, satellite sites and law firm videos), online chat products, social media marketing (including Facebook, Twitter and Google+), call tracking and legal directories.
Consultwebs.com has offices in Berea, Kentucky, and Raleigh, North Carolina, and works with law firms across the country. For more information, call Tanner Jones at (800) 872-6590 or (859) 353-7720 or use the convenient Consultwebs.com online contact form.