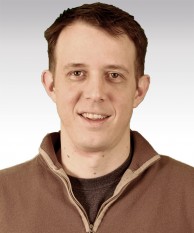 [O]ur company's goal is for our clients to have excellent online representations of their firm's brand for years into the future, not quick rankings for the next few months.
Raleigh, N.C. (PRWEB) May 30, 2013
In a newly released blog post, law firm Web marketing SEO specialist JR Oakes offers advice to attorneys as they work to maintain or improve their online presence after Google's new revisions to its search algorithm on May 22.
In the article, Oakes describes how the update, dubbed "Penguin 2.0," reinforces Google's emphasis on high-quality link building by stepping up penalties for websites that engage in questionable tactics to boost search rankings. The update comes roughly 13 months after Google implemented its first round of Penguin spam-fighting efforts.
"Google has had Webmaster Guidelines in place for years that recommended against many of the tricks that were used in the past to help websites gain rankings unnaturally (in a manipulative way)," Oakes writes in his blog post. "Google decided in 2012 to start enforcing those guidelines by penalizing and/or reducing the ranking of sites that violated them."
Many websites that were riddled with manipulative links saw their rankings plummet after last year's crackdown. The new algorithm change could make the situation even worse for sites that have continued to use "black hat" SEO tactics, according to a May 13 blog article by Google's Matt Cutts, " What to Expect in SEO in the Coming Months."
For law firms that are concerned about how Penguin 2.0 could affect their ability to rank for valuable keyword searches, Oakes offers some tips in a blog post titled, "How To Survive Google Penguins: A Simple Overview For Lawyers." The article came out this week on the Consultwebs.com blog, LawWebMarketing.com.
His suggestions include:

Know who is linking to your site. If you aren't sure, ask your SEO provider for a list and find out what steps they are taking to secure high-quality links.
Use your community connections with universities, businesses and other organizations to attract good links from their sites.
Make sure you – or your SEO provider – understand Google+ Local and use it effectively.
Don't buy links aimed at boosting your rankings.
Develop high-quality content for your website.
Promote other organizations through Social Media and online to increase the odds that they will return the favor.
Consultwebs.com, one of the nation's premier providers of online marketing services for law firms, has long cultivated the kinds of ethical practices that conform to Google's guidelines, Oakes says.
"We work closely with our clients to not only build great unique content, but also leverage Social Media, Google+ Local and Google Authorship to help our clients build a site that is trustworthy and protected against future algorithm updates," Oakes writes.
"Doing it Google's way requires considerably more work and, often, we cannot advertise immediate rankings but our company's goal is for our clients to have excellent online representations of their firm's brand for years into the future, not quick rankings for the next few months."
About Consultwebs.com, Inc.
Since its founding in 1999, Consultwebs.com, Inc., has built a reputation for being a national leader in law firm Web marketing. Consultwebs.com provides law firm Web marketing consultation and strategy and a wide array of products and services, including website audits, website design, website hosting, website domains, law firm reputation management, search-engine optimization (SEO) marketing, pay-per-click (PPC) services, Internet systems setup, website editorial and content services (including substantive content, press releases, legal blogs, satellite sites and law firm videos), online chat products, social media marketing (including Facebook, Twitter and Google+), call tracking and legal directories.
Consultwebs.com has offices at 114 Main St., Berea, KY 40403, and at The Forum I, 8601 Six Forks Rd., Suite 400, Raleigh, NC 27615. The company works with law firms across the country. For more information, call Marketing Director Tanner Jones at (800) 872-6590 or (859) 353-7720 or use the convenient Consultwebs.com online contact form.