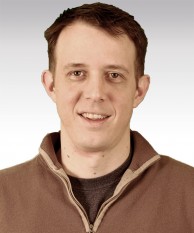 We highly recommend Google+ pages for all firms. In our opinion, it is crucial to your marketing efforts, and now is the time to get started.
Raleigh, NC (PRWEB) February 24, 2012
Law firms need to take advantage of the social media boost that Google+ can give to their website rankings, law firm Web marketing consultant J.R. Oakes writes in a new article on the Consultwebs.com, Inc., blog.
Oakes is a senior programmer for Consultwebs.com, a nationally recognized law firm website design and online marketing company.
In the article, he points to Google's recent announcement that its Google+ social media platform now boasts 90 million users. Sixty percent of those Google+ members use it daily, and 80 percent weekly.
He also notes that Google+ now features pages specifically designed for brands and businesses. These pages are similar to Google+ profile pages for individuals. However, they are crafted for social media marketing. Users can add them to their circles.
The brand / businesses pages could be "a potential game changer" for lawyers who are looking to improve the search-engine rankings for their law firm website, according to Oakes.
"With the increased number of users and the new possibilities for interaction (circles, hangouts, video), Google+ is an important online outlet you won't want to overlook," Oakes writes.
Oakes goes on to provide the "Top 5 Reasons Your Law Firm Should Be Using Google+." According to the writer, those reasons are:

Sheer number of users – Oakes cites a prediction by Paul Allen, founder of Ancestry.com, that Google+ users will skyrocket to 400 million by the end of 2012.
Google+ Direct Connect – This new feature allows users to find a law firm's Google+ brand page by simply typing "+" before the firm's name in a search engine bar. According to Oakes, it's important for law firms to establish their brand's popularity in order to get the Direct Connect edge on other firms with similar names.
Power of Referrals – When it comes to social influence marketing, Google+ offers vast potential. The more law firm website users click the (+1), the more it can boost the site's ranking, Oakes says.
Cutting Down on the Noise – Using Google+, attorneys can avoid getting lost in the clutter by distributing their social media messages for different groups instead of everything going through one stream.
Establishing Authority – With a Google+ page, law firms can establish that they aren't content scrapers and knock-off sites. Also, if a lawyer or firm has a large number of people in their circles, it tells the search engine that the firm is popular and has something relevant to say to users.
"We highly recommend Google+ pages for all firms," Oakes says. "In our opinion, it is crucial to your marketing efforts, and now is the time to get started."
To view the entire article, which includes an embedded video presentation by Oakes, visit the Consultwebs.com law firm Web marketing blog. The site also features several other articles that discuss the latest trends and developments in Internet marketing for law firms.
About Consultwebs.com, Inc.
Since its founding in 1999, Consultwebs.com, Inc., has built a reputation for being a national leader in law firm Web marketing. Consultwebs.com provides law firm Web marketing consultation and strategy and a wide array of products and services, including website audits, website design, website hosting, website domains, law firm reputation management, search-engine optimization (SEO) marketing, pay-per-click (PPC) services, Internet systems setup, website editorial and content services (including substantive content, press releases, legal blogs, satellite sites and law firm videos), online chat products, social media marketing (including Facebook, Twitter and Google+), call tracking and legal directories.
Consultwebs.com has offices in Raleigh, North Carolina, and Berea, Kentucky, and works with law firms across the country. For more information, call Tanner Jones at (800) 872-6590 or (859) 353-7720 or use the convenient Consultwebs.com online contact form.
###