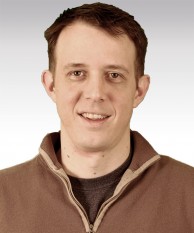 The need for great content and well-designed / executed websites will be crucial because, after all, once someone has found you through the new emerging social channels, you still have to convert them.
Raleigh, NC (PRWEB) July 15, 2011
The recent rollout of search-engine giant Google's new Google+ service makes it clear that "social will be the new SEO going forward," Consultwebs.com senior programmer J.R. Oakes writes this week on the law firm Web marketing company's blog.
"If law firms can effectively create compelling content that speaks to the needs of their potential clients, and create profiles that are authoritative and helpful," they can thrive in the changing landscape of online legal marketing, Oakes says in his latest entry at http://www.lawwebmarketing.com, the Consultwebs.com blog that provides law firms with updates on the latest trends in Web-based lawyer marketing.
"The need for great content and well-designed / executed websites will be crucial," the law firm web marketing consultant says, "because, after all, once someone has found you through the new emerging social channels, you still have to convert them."
In the article, "Google+ Social Media – Your Law Firm Web Marketing Is About To Change," Oakes explains how Consultwebs.com has seized on Google's latest attempt to challenge Facebook for domination of the Web's social media infrastructure.
The majority of Consultwebs.com employees have joined millions of others in signing up for Google+ personal profiles, and the law firm web marketing company was one of the first in the country to sign up as a potential tester for a Google+ business profile.
According to Oakes, Google+ promises to greatly enhance users' ability to streamline their on-line social activities and have "more relevant interactions" with each other. The service, which is available to Gmail and Google+ account holders, includes:

Circles – A feature that allows one to organize "friends" by a specific theme or interest. For instance, one could have a Circle of law firm clients and another Circle of lawyer peers and yet another for entirely personal, non-legal connections.
Hangouts – A video-calling feature similar to Skype with the ability to have as many as 10 users joining in on the conversation. The feature may soon have hearing-impaired accommodation and allow for sharing of Google Docs, whiteboards and screencasts.
Sparks – A feature that gives users the ability to create a stream of content / search-engine results centered on a theme, such as "medical malpractice" or "product liability."
With Google+ and Facebook on the rise, law firms will need to adjust their online legal marketing strategy to a "smart balance" of Adwords, content/design and social media in order to make sure their voice is heard above the competition, according to Oakes.
For instance, connecting authors to Google profiles and establishing a link to that authoritative source is at the core of the new model being established through Google+, Oakes says.
"If you can consistently create new, engaging content, then you are more likely to be shared, placed in Circles, or friended on Facebook," he says, noting that the author of an article that a user finds to be highly useful can be placed in a Circle as an authoritative reference.
"Having the ability to easily share a page while you are searching the Web and fine-tune who you share it with is very powerful," said law firm online marketing expert and Consultwebs.com CEO Dale Tincher, adding that "this leaves some pretty interesting options open for using the social infrastructure Google is building."
About Consultwebs.com
Based in Raleigh, NC, and Berea, KY, Consultwebs.com was founded in 1999 and has grown into one of the country's leading providers of law firm Web design, marketing and consulting products and services. The legal Web marketing firm has played a significant role in advancing Internet-based lawyer and law firm marketing through complete websites, content services, search engine optimization (SEO), legal directories, specialty sites, press release distribution, law firm videos, mobile websites, law firm social media pages and other Web-based initiatives.
For more information, call Tanner Jones at (800) 872-6590 or (859) 353-7720 or use the convenient Consultwebs.com online contact form.
# # #