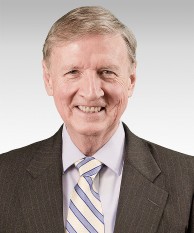 Potential law firm clients may be watching TV, but if they are fast-forwarding through the commercials, the TV advertisements are not delivering the law firm's message.
Raleigh, N.C. (PRWEB) September 13, 2012
In a newly published blog article,law firm Web marketing expert Dale Tincher takes a close look at whether TV advertising is fading as an effective means for law firms to reach potential clients.
In the article, Tincher points to several reports and developments, including the rising use of digital video recorders (DVRs), which indicate that people are watching TV ads less and using other media such as the Internet more.
Experts predict that dollars spent on online advertising will outpace TV advertising in the near future, but ad "spending" is not where the marketing focus should be, according to Tincher.
"Return on investment should be the focus," Tincher writes. "Potential law firm clients may be watching TV, but if they are fast-forwarding through the commercials, the TV advertisements are not delivering the law firm's message."
As Tincher concludes, "Internet advertising is clearly the future of law firm advertising."
Tincher is the CEO and President of Consultwebs.com, Inc., a company that specializes in law firm website design and search engine optimization (SEO) marketing for attorneys.
The company also develops law firm social media campaigns involving Google+ as well as Facebook, Twitter, LinkedIn, Scribd and other social networking sites.
His article, "Is TV Dying As An Effective Law Firm Advertising Medium?" was released this week on the Consultwebs.com blog, LawWebMarketing.com, which provides helpful advice and other information on law firm Web marketing trends.
Among many sources cited in the article that suggest that "TV viewing and advertising are in danger," Tincher points to a recent New York Times report on Nielsen data showing that "Americans ages 12 to 34 are spending less time in front of TV sets" – possibly due to alternatives such as Internet videos, social networks and mobile phones.
"If the trends hold, the long-term implications for the media industry are huge, possibly causing billions of dollars in annual advertising spending to shift away from old-fashioned TV," the Times states.
Additionally, DVRs and features such as Dish Network's new "Hopper" device allow viewers to skip past ads, Tincher notes.
According to the law Web marketing consultant, consumers watching fewer TV ads are instead turning to the Internet. In contrast to TV, which acts like a megaphone, the Internet provides consumers with detailed, interactive information instead of forcing them to idly watch, Tincher says.
"Another advantage Web advertising has over TV is that consumers who watch TV or movies on the Internet do not normally have the option of skipping the commercials," he writes.
About Consultwebs.com, Inc.
Since its founding in 1999, Consultwebs.com, Inc. has built a reputation for being a national leader in law firm Web marketing. Consultwebs.com provides law firm Web marketing consultation and strategy and a wide array of products and services, including website audits, website design, website hosting, website domains, law firm reputation management, search-engine optimization (SEO) marketing, pay-per-click (PPC) services, Internet systems setup, website editorial and content services (including substantive content, press releases, legal blogs, satellite sites and law firm videos), online chat products, social media marketing (including Facebook, Twitter and Google+), call tracking and legal directories.
Consultwebs.com has offices at 114 Main Street, Berea, KY, 40403, and at The Forum I, 8601 Six Forks Rd., Suite 400, Raleigh, NC, 27615. The company works with law firms across the country. For more information, call Marketing Director Tanner Jones at (800) 872-6590 or (859) 353-7720 or use the convenient Consultwebs.com online contact form.