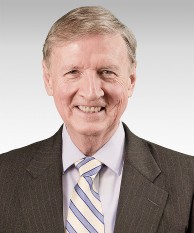 We have been tracking our law firm clients' data for 13 years. We used that data to develop a video that addresses all of the areas a potential client seeks.
Raleigh, N.C. (PRWEB) July 13, 2012
Consultwebs.com, Inc., a leader in law firm Web marketing, has unveiled a new promotional video about its company that demonstrates the effectiveness of a well-planned and professionally developed website video.
The 60-second video, produced as a collaborative effort between Consultwebs.com and Drawbridge Media of Raleigh, N.C., can be viewed at the Consultwebs.com website and on the law firm Web marketing company's YouTube channel.
"We have been tracking our law firm clients' data for 13 years," said Consultwebs.com CEO and law firm Web marketing expert Dale Tincher. "We used that data to develop a video that addresses all of the areas a potential client seeks.
"Our video, in that sense, reflects our approach to law firm website videos," he added. "It is a carefully crafted video that allows our company to introduce ourselves and our services to our website's visitors, which is what law firms can do for their website's visitors. We have long maintained that videos can help our law firm clients to convert their site's visitors to clients."
Consultwebs.com Marketing Director Tanner Jones said that studies show how online videos can dramatically improve a law firm's ability to acquire cases through its website.
The veteran law firm Web marketing strategist pointed to a 2009 AdWeek study that found that Web video increased viewer attention by 53 percent and boosted viewer awareness by 52 percent. The recall of brand advertising was four times higher for Web video viewers than for TV viewers, the study said.
"Videos provide an opportunity to tell the law firm's story in a warm, compelling fashion, while educating prospects on the firm's practice areas and services," Jones said. "But it's important to answer the questions that a firm knows site visitors will have. They need to research their firm's target market, which can include reviewing the analytic data from the firm's website.
"For instance, on our company's website, we have been using videos for law firm client testimonials and overviews of our company's online marketing products and services for quite some time," Jones said. "We used the experience we gained to develop our company's new video."
Consultwebs.com Director of Design Services, Kevin Smith, said that video will take on increasing importance for law firm Web marketing going forward. He cited a 2009 ComScore study that found that 70 to 80 percent of Internet users can be reached by online videos each month, with more than 20 percent taking action after viewing a specific video.
"As can be seen in the video we have produced for our own company, we strongly believe that video is crucial to a law firm's online marketing success," Smith said.
About Consultwebs.com, Inc.
Since its founding in 1999, Consultwebs.com, Inc., has built a reputation for being a national leader in law firm Web marketing. Consultwebs.com provides law firm Web marketing consultation and strategy and a wide array of products and services, including website audits, website design, website hosting, website domains, law firm reputation management, search-engine optimization (SEO) marketing, pay-per-click (PPC) services, Internet systems setup, website editorial and content services (including substantive content, press releases, legal blogs, satellite sites and law firm videos), online chat products, social media marketing (including Facebook, Twitter and Google+), call tracking and legal directories.
Consultwebs.com has offices at 114 Main Street, Berea, KY, 40403, and at The Forum I, 8601 Six Forks Rd., Suite 400, Raleigh, NC, 27615. The company works with law firms across the country. For more information, call Marketing Director Tanner Jones at (800) 872-6590 or (859) 353-7720 or use the convenient Consultwebs.com online contact form.