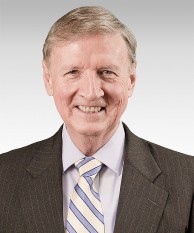 A website that is outdated not only provides a poor user experience. It may also harm your rankings.
Raleigh, NC (PRWEB) June 20, 2011
A winning search engine optimization (SEO) campaign takes expertise and steady effort, national law firm Web marketing consultant and Consultwebs.com CEO Dale Tincher writes this week on the company's blog site.
"Turning on a website and walking away simply doesn't work in today's Internet environment. An ongoing, multi-faceted strategy is required," Tincher blogs at the Consultwebs.com site, http://www.lawwebmarketing.com, which provides law firms with regularly updated tips and information about the latest trends in Internet legal marketing.
"The needs of your visitors are constantly changing," Tincher writes. "The ways in which they search and find your website also change."
Because users of search engines such as Google, Bing and Yahoo rarely go past the first page of search results, a well-planned and executed law firm SEO campaign has become a crucial component of a firm's Web strategy, according to Tincher, who has more than 35 years of experience in computer systems and Internet marketing.
That's why it's important to work with an SEO vendor who has the staffing, expertise and commitment to accomplish the law firm's goals instead of simply tapping the firm's advertising agency or a small group of in-house SEO people, he writes in the article, "Ongoing SEO Efforts – A Vital Strategy For Your Law Firm's Website."
For instance, Consultwebs.com uses highly qualified SEO, content, social media and other professionals to carry out its law firm clients' SEO campaigns and employs a variety of Web marketing techniques, including:

Relevant, high-quality legal content that is constantly updated
Online press releases that are distributed through major media channels
Chat services that engage website visitors at their time of entry
Blogs that demonstrate a law firm's expertise
Social media sites, such as Facebook and Twitter, that expand a law firm's network
Satellite sites that display a firm's focus and experience in specific practice areas.
While it may be appealing, from a cost standpoint, to hire an SEO vendor to generate results over a short time period, the better practice is to work with an online legal marketing firm that will carry out a long-term campaign, Tincher says. What works today might not work tomorrow.
For instance, Flash files and Facebook "signals" play major roles in SEO but were essentially non-factors just a few years ago. Until recently, posting to article websites helped a website's search-engine rankings. Today, doing the same thing may hurt your rankings. Website designs and coding constantly require updating.
"A website that is outdated not only provides a poor user experience," Tincher says. "It may also harm your rankings."
About Consultwebs.com
Based in Raleigh, North Carolina, and Berea, Kentucky, Consultwebs.com was founded by Dale Tincher in 1999 and has grown into one of the country's leading providers of law firm Web design, marketing and consulting products and services. The legal Web marketing firm has played a significant role in advancing Internet-based lawyer and law firm marketing through complete websites, content services, search engine optimization (SEO), legal directories, specialty sites, press release distribution, law firm videos, mobile websites, law firm social media pages and other Web-based initiatives. For more information, call Tanner Jones at (800) 872-6590 or (859) 353-7720 use the convenient Consultwebs.com online contact form.
###