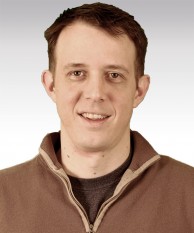 By listing local locations on their LawyerProfiles.com profiles, lawyers can be more easily found by potential clients who are doing searches for attorneys in specific geographic areas.
Raleigh, N.C. (PRWEB) December 17, 2011
To make it easier for lawyers to connect with potential clients, Consultwebs.com, Inc., has added Google Places integration to its highly ranked LawyerProfiles.com legal directory.
The new feature will allow lawyers and law firms with LawyerProfiles.com profiles to add satellite locations and link them to their Google Places pages, which can feature reviews.
This will help attorneys to build trust with potential clients and increase their accessibility to them, says J.R. Oakes, a senior programmer with Consultwebs.com and the lead developer of the law firm Web marketing company's LawyerProfiles.com project.
"By listing local locations on their LawyerProfiles.com profiles, lawyers can be more easily found by potential clients who are doing searches for attorneys in specific geographic areas," says Oakes, an experienced law firm Web marketing consultant with an extensive background in content management systems.
"Also, when a potential client finds your page, by way of the extensive reach of LawyerProfiles.com, the local listings will give that potential client easy access to reviews as well as drive home the point that your law firm offers convenient, local access to its legal services."
Consultwebs.com launched LawyerProfiles.com more than a decade ago. The site serves as a vehicle for lawyers across the country to market their legal services online. It sits atop search-engine rankings for a broad range of phrases that potential clients use when seeking legal help, including "lawyer profile."
The profiles feature descriptive attorney biographies and / or full law firm profiles with color photos, educational and professional background information, lists of awards, professional affiliations and core practice areas. They also include social media tools, such as RSS, Facebook and Twitter feeds.
Consultwebs.com recently enhanced the site with a new, eye-catching design and features that make it more convenient than ever for lawyers to register and update their profiles.
In addition to being able to update their profiles by adding satellite locations, attorneys will soon be able to attach articles to their profiles as well, Oakes says.
Consultwebs.com recently received rave reviews for the site at the ATLAS Lawyers Group Seminar in Scranton, Pa., and the PILMMA Marketing & Management Summit in Las Vegas.
"We've done extensive research and testing in order to make this the most effective website," Oakes says. "And as the site grows, we'll continue to do usability testing and enhance our search engine marketing efforts."
About Consultwebs.com, Inc.
Since its founding in 1999, Consultwebs.com, Inc., has built a reputation for being a national leader in law firm Web marketing. Law firms can turn to Consultwebs.com for Web marketing consultation and strategy and a wide array of products and services, including website audits, website design, website hosting, website domains, law firm reputation management, search-engine optimization (SEO) marketing, pay-per-click (PPC) services, Internet systems setup, website editorial and content services (including substantive content, press releases, legal blogs, satellite sites and law firm videos), online chat products, social media marketing (including Facebook, Twitter and Google+), call tracking and legal directories.
Consultwebs.com features offices in Berea, Kentucky, and Raleigh, North Carolina, and works with law firms across the country. For more information, call Marketing Director Tanner Jones at (800) 872-6590 or (859) 353-7720 or use the convenient Consultwebs.com online contact form.
###