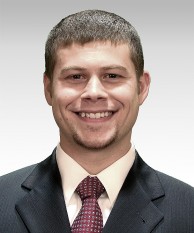 The goal of the service is to maximize your local and national online search results, helping drive relevant Internet traffic to your law firm website.
Raleigh, N.C. (PRWEB) September 22, 2011
In response to the growing emphasis on Google Places in search engine results, Consultweb.com, Inc., has developed a new tool that will help law firms compile and syndicate their business profile.
Tanner Jones, Consultwebs.com's director of marketing, recently wrote about the service, ProfilesPlus+, on the law firm Internet marketing company's blog, http://www.lawwebmarketing.com.
Law firms can use a service such as ProfilesPlus+ to seize on the many marketing opportunities that have been created by the rising importance of Google Places listings, according to Jones.
"The goal of the service," Jones says, "is to maximize your local and national online search results, helping drive relevant Internet traffic to your law firm website. This is achieved through a stronger Google Places presence and added visibility throughout the Web, with listings on numerous directories, search engines and trustworthy Web channels."
Jones, an experienced Internet legal marketing consultant, describes in the blog post how the number of "citations" a business profile obtains can play a critical role in its Google Places listing. Google locates those citations throughout the Web and associates them with the profile.
"The more citations your firm has, the more credible it appears," Jones says.
ProfilesPlus+ assists by providing a trusted feed to the Web's top search portals, including search engines, social media sites, mobile devices and in-car navigation systems.
In particular, the service provides:

Manual updates of the law firm's business profile content so as to ensure it is accurate and current; and
Single-source, automatic feeds of the profile to dozens of high-profile business directories, which helps to protect the law firm's branding consistency.
The combination of the manual review with an automatic XML feed allows for geographically targeted placements, or localization, as well as improved relevancy, Jones says.
"These syndicated listings can expand a law firm's accessibility in the search engines beyond only organic listings," he says.
According to Jones, ProfilesPlus+ is an example of how Consultwebs.com constantly adapts to the ongoing changes in search engine optimization (SEO) for law firms.
"Finding cost-efficient ways to boost the visibility of our law firms' online marketing presence requires paying close attention to many different areas," Jones says. "In this particular area, we've discovered that, with the changes surrounding Google Places, it's important to pay special attention to your law firm's business profile. That's why we believe a service such as ProfilesPlus+ could have a significant impact on your law firm's Internet marketing campaign."
About Consultwebs.com
Based in Raleigh, NC, and Berea, KY, Consultwebs.com was founded in 1999 and has grown into one of the country's leading providers of law firm Web design, marketing and consulting products and services. The legal Web marketing firm has played a significant role in advancing Internet-based lawyer and law firm marketing through complete websites, content services, search engine optimization (SEO), legal directories, specialty sites, press release distribution, law firm videos, mobile websites, law firm social media pages and other Web-based initiatives.
For more information, call Tanner Jones at (800) 872-6590 or (859) 353-7720 or use the convenient Consultwebs.com online contact form.