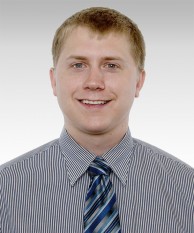 You have to stay on top of your campaign for it to continue to work at the optimum level or have someone managing it for you, but PPC pays off.
Raleigh, N.C. (PRWEB) February 16, 2013
Pay-per-click (PPC) advertising campaigns are often misunderstood, Ken Vandre of Consultwebs.com writes in a new legal marketing blog article on the company's LawWebMarketing.com site.
However, when properly managed, PPC campaigns for law firms can be flexible marketing tools that generate leads and increase online exposure, the search engine marketing and keyword specialists goes on to explain.
"PPC can provide some of the fastest returns in SEO marketing if the campaign is handled correctly," Vandre says. "You have to stay on top of your campaign for it to continue to work at the optimum level or have someone managing it for you, but PPC pays off."
In the blog article, Vandre illustrates four key factors to creating a successful PPC campaign for a law firm. They are:

Targeting the market – Most law firms only practice in certain states and should run their campaign in those proper geographic areas.
Choosing relevant keywords – Keywords must represent the types of clients the law firm wants to attract.
Refining ad copy – A law firm's ads should be written with words likely to be in a prospective client's search string.
Reviewing and optimizing – Ongoing analysis of the campaign shows which keywords work, for example, and should be used more often.
"The mistakes we see when clients tell us that past campaigns have not worked for them are in the setup – targeting and keywords – and in the maintenance," Vandre writes.
"We hear often that a PPC campaign seemed to work great for a while but then petered out," he continues. "They do require maintenance as trends shift, and some keywords grow stronger or weaker. That's where having someone dedicated to your PPC campaign pays off."
Consultwebs.com, one of the country's leading providers of law firm Web marketing products and services, develops and maintains PPC campaigns as part of its suite of services. Vandre says in his blog article that Consultwebs.com successfully manages hundreds of thousands of PPC dollars for its clients.
"The perk for those who might balk at outsourcing a PPC campaign is that it can be thoroughly tailored to the law firm's budget, and that analytical tools allow us to show how it's working right away," Vandre says. "The exciting thing about PPC is that it works well, and you can demonstrate that fact to the client."
About Consultwebs.com, Inc.
Since its founding in 1999, Consultwebs.com, Inc., has built a reputation for being a national leader in law firm Web marketing. Consultwebs.com provides law firm Web marketing consultation and strategy and a wide array of products and services, including website audits, website design, website hosting, website domains, law firm reputation management, search-engine optimization (SEO) marketing, pay-per-click (PPC) services, Internet systems setup, website editorial and content services (including substantive content, press releases, legal blogs, satellite sites and law firm videos), online chat products, social media marketing (including Facebook, Twitter and Google+), call tracking and legal directories.
Consultwebs.com has offices at 114 Main Street, Berea, KY, 40403, and at The Forum I, 8601 Six Forks Rd., Suite 400, Raleigh, NC, 27615. The company works with law firms across the country. For more information, call Marketing Director Tanner Jones at (800) 872-6590 or (859) 353-7720 or use the convenient Consultwebs.com online contact form.