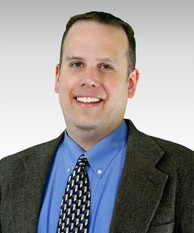 As with everything else a lawyer does, a little caution up front can prevent a lot of grief later.
Raleigh, N.C. (PRWEB) July 28, 2012
While it's clear that social media plays a key role in any law firm's online marketing campaign, the ethics rules on lawyers' social media use are not so clear, licensed attorney and law firm Web content writer Greg Froom of Consultwebs.com, Inc., writes in a new blog article.
As Froom points out, guidance could be on the way soon. The American Bar Association's Ethics 20/20 Commission will issue revised model rules later this year that address online legal marketing. Also, states across the country are revisiting their rules of professional conduct and releasing new ethics advisory opinions on Web marketing issues.
In the meantime, Froom says,law firms using social media such as Facebook, Google+, Twitter and LinkedIn can keep from running afoul of ethics rules by taking a few basic precautions.
"This list isn't exhaustive and rules vary by jurisdiction, but these considerations are a good way to start thinking about the ethical implications of social media," writes Froom, an award-winning legal journalist who joined the Consultwebs.com content team in March 2012.
His article, "5 Tips to Keep Your Law Firm on Top of Social Media and Ethics," came out this week on the Consultwebs.com blog, LawWebMarketing.com.
Consultwebs.com, one of the country's leading providers of law firm Web marketing products and services, provides the regularly updated blog as a resource for attorneys to learn helpful tips and other information on the latest online legal marketing trends.
In the blog article, Froom writes that five points for law firms to consider when using social media are:

Avoid unintentionally forming an attorney-client relationship with a social media "friend."
Social media sites don't respect state lines, so be cautious about committing the unauthorized practice of law.
Privacy on social media is an illusion, so take care not to divulge confidential client information.
If you can't tweet something nice, don't tweet anything at all, especially when it involves a judge or other court official.
If you're not allowed to do it yourself, don't get someone else to do it for you. A law firm should never enlist non-lawyer friends to post glowing reviews about the firm. Instead, reviews should be natural, originating from actual clients.
"As with everything else a lawyer does," Froom says, "a little caution up front can prevent a lot of grief later."
About Consultwebs.com, Inc.
Since its founding in 1999, Consultwebs.com, Inc., has built a reputation for being a national leader in law firm Web marketing. Consultwebs.com provides law firm Web marketing consultation and strategy and a wide array of products and services, including website audits, website design, website hosting, website domains, law firm reputation management, search-engine optimization (SEO) marketing, pay-per-click (PPC) services, Internet systems setup, website editorial and content services (including substantive content, press releases, legal blogs, satellite sites and law firm videos), online chat products, social media marketing (including Facebook, Twitter and Google+), call tracking and legal directories. Consultwebs.com has offices at 114 Main Street, Berea, KY, 40403, and at The Forum I, 8601 Six Forks Rd., Suite 400, Raleigh, NC, 27615. The company works with law firms across the country.
For more information about social media and other forms of online legal marketing, call Marketing Director Tanner Jones at (800) 872-6590 or (859) 353-7720 or use the convenient Consultwebs.com online contact form.