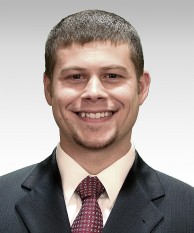 Our goal is to make this a fun way to discuss the very serious topic of growing a law firm's revenue through the Web.
Raleigh, N.C. (PRWEB) January 12, 2013
The law firm Web marketing experts from Consultwebs.com, Inc., will be serving helpful advice about Internet marketing for lawyers during a "Twitter party" that is set for Tuesday, January 22.
"As we look ahead to the coming year, effective use of social media will be as important as it's ever been for law firms that are looking to improve the return on their investment in Internet marketing, or ROI," said Tanner Jones, a veteran online legal marketing strategist and Marketing Director for Consultwebs.com. "So, it's fitting that we're hosting this discussion through social media."
A Twitter party is a set period of time in which professionals and experts invite an audience to ask questions about a topic under a specific hashtag.
The Consultwebs.com Twitter party has been dubbed "Law Firm Web Marketing 2013 – Consultwebs.com's Dos and Don'ts of Internet Marketing in the New Year." The virtual event is set for a 6:30 p.m. EST start and will operate under the hashtag #consult13.
Lawyers, legal staffers and marketing professionals who are interesting in joining the Twitter party can simply search for the hashtag #consult13 to see tweets on the event's topics and add to the discussion.
Consultwebs.com law firm Web marketing consultants who will attend and answer questions via the live Twitter feed will include experts on topics such as:

Social media for lawyers (Facebook, Twitter, LinkedIn, Google+ and more)
Search engine optimization (SEO) for law firms
Law firm website design and mobile design
Content for law firm websites, blogs and press releases
Pay-per-click law firm advertising
Online video marketing for attorneys
The Twitter party is expected to last between 1-2 hours.
"Our goal is to make this a fun way to discuss the very serious topic of growing a law firm's revenue through the Web," Jones said. "We're excited to have that discussion and hope that everyone who attends will come away with new ideas for 2013."
About Consultwebs.com, Inc.
Since its founding in 1999, Consultwebs.com, Inc. has built a reputation for being a national leader in law firm Web marketing. Consultwebs.com provides law firm Web marketing consultation and strategy and a wide array of products and services, including website audits, website design, website hosting, website domains, law firm reputation management, search-engine optimization (SEO) marketing, pay-per-click (PPC) services, Internet systems setup, website editorial and content services (including substantive content, press releases, legal blogs, satellite sites and law firm videos), online chat products, social media marketing (including Facebook, Twitter and Google+), call tracking and legal directories.
Consultwebs.com has offices at 114 Main Street, Berea, KY, 40403, and at The Forum I, 8601 Six Forks Rd., Suite 400, Raleigh, NC, 27615. The company works with law firms across the country. For more information, call Marketing Director Tanner Jones at (800) 872-6590 or (859) 353-7720 or use the convenient Consultwebs.com online contact form.