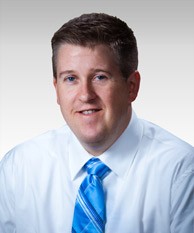 Law firms really need to have a separate site that is optimized specifically for mobile users. A firm doesn't want to lose these potential clients.
Raleigh, N.C. (PRWEB) January 31, 2012
Does your law firm have a mobile website design strategy? If not, 2012 is the year to develop one to keep pace with the country's skyrocketing number of mobile device users, law firm website designer Kevin Smith says in a new blog article and video presentation on lawwebmarketing.com.
Smith, the director of design services for Consultwebs.com, Inc., points to a recent YouGov.com survey showing that mobile Internet usage has risen by 17 percent in the past year. However, in the same survey, 27 percent of respondents said they would leave a mobile website or hesitate to come back to the site if it did not display properly.
"The message we want to communicate to law firms is that we live in an age of super-connected individuals. Some people, in fact, now access the Web entirely through their Smartphone," Smith said. "Law firms really need to have a separate site that is optimized specifically for mobile users. A firm doesn't want to lose these potential clients."
In the new article and video, "Three Vital Elements in Your Law Firm Mobile Design Strategy," Smith highlights the ways law firms can keep mobile users locked on their sites.
According to Smith, firms must consider:

Designing for small screens – A mobile website should have a specific design and code for mobile phone screens, Smith says. However, the home page should still carry the firm's unique branding. It should also link to office directions, contact information and attorney profiles.
Minimizing content – When mobile phone users look at a small screen, they don't want to read "a ton of content," Smith says. So, the mobile site should provide only vital information. Also, less content leads to faster load times.
Using mobile standards – A firm's mobile site should also feature interactive smart phone applications. Users should be able to simply click on a button to call the firm, pull up a map or send an e-mail through the use of various apps within their smart phone, Smith says.
With a background that includes design experience for two Fortune 500 companies, Smith oversees Consultwebs.com's extensive portfolio of law firm website designs, which features hundreds of traditional desktop / laptop and mobile site designs.
He regularly contributes articles to Consultwebs.com's popular lawwebmarketing.com blog, which provides tips on the latest trends in Internet marketing for lawyers.
"I hope the article and video are helpful for law firms that don't already have a mobile design strategy or firms that may want to take a new approach to a mobile Web campaign that could use improvement," Smith said.
About Consultwebs.com, Inc.
Since its founding in 1999, Consultwebs.com, Inc., has built a reputation for being a national leader in law firm Web marketing. Consultwebs.com provides law firm Web marketing consultation and strategy and a wide array of products and services, including website audits, website design, website hosting, website domains, law firm reputation management, search-engine optimization (SEO) marketing, pay-per-click (PPC) services, Internet systems setup, website editorial and content services (including substantive content, press releases, legal blogs, satellite sites and law firm videos), online chat products, social media marketing (including Facebook, Twitter and Google+), call tracking and legal directories.
Consultwebs.com has offices in Berea, Kentucky, and Raleigh, North Carolina, and works with law firms across the country. For more information, call Marketing Director Tanner Jones at (800) 872-6590 or (859) 353-7720 or use the convenient Consultwebs.com online contact form.
###