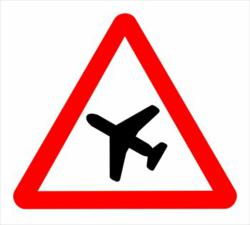 Whether or not an Airman receives a suspension of their Certificate or receives a Letter of Warning can be greatly influenced by the Airman's initial response
San Francisco, CA (PRWEB) September 07, 2011
San Francisco Aviation Attorney & AOPA Legal Panel Counsel Ronnie Gipson says the FAA's enforcement process is a mystery to most Airmen. The initial steps an Airman takes when confronted with an enforcement action play a huge part in governing the outcome of the enforcement process. In order to help Airmen better understand the process, Higa & Gipson will hold a free seminar on Tuesday, September 20th from 6:30 to 7:45 pm at the Reid Hillview Airport Terminal in San Jose.
Whether or not an Airman receives a suspension of their Certificate or receives a Letter of Warning can be greatly influenced by the Airman's initial response. Responding to an enforcement action without understanding the process can have long term negative consequences for the Airman.
This seminar will provide the Airman with an overview of the FAA's enforcement process to include Emergency and Non-Emergency Actions by the FAA. Mr. Gipson will provide tips for the Airman to follow when faced with a possible enforcement action by the FAA.
Ronnie Gipson is an experienced San Francisco business attorney and head of Higa & Gipson's Aviation Law practice. Mr. Gipson is a pilot and a former airline employee with an international carrier. With more than 20 years of involvement in the aviation industry, Mr. Gipson has the knowledge and understanding to provide aviation clients with the requisite insight necessary for effective resolution of legal issues endemic to the aviation sector.
Don't miss this great opportunity to expand your knowledge of the FAA enforcement process.
Reid Hillview Airport (RHV) is located at 2500 Cunningham Way in San Jose. Seating for the seminar is limited to 20 people. Airmen can register online for this free event at http://faaenforcement.eventbrite.com/.
For additional information about the FAA enforcement seminar, or any of San Francisco law firm Higa and Gipson, LLP's legal services, call them at (415) 692-6520, e-mail them at gipson(at)higagipsonllp(dot)com or visit the firm's website at http://www.higagipsonllp.com.
About Higa and Gipson, LLP
Higa & Gipson, LLP is a boutique law firm located in San Francisco, California. The firm focuses on business/commercial law, criminal defense, and aviation law. These San Francisco business lawyers are committed to advocating on behalf of their clients to obtain the best results through the most cost-efficient means. Higa & Gipson attorneys represent clients in all stages of litigation; effectively resolving disputes through comprehensive case management, dispositive motions, alternative dispute resolution and, when warranted, trial.
###