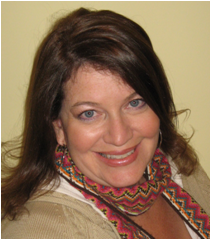 "I'm grateful to be able to provide Law of Attraction followers with a tool that gets them over that bridge to visualizing and manifesting their dream life."
Marlboro, NJ (PRWEB) July 01, 2011
A U.S. patent has just been awarded to Mary Petto of Marlboro, NJ, that is poised to cause a happy buzz in the quickly growing demographic of LOAers. To those not part of that tribe, LOAers are those who follow the spiritual movement dedicated to the Law of Attraction, a scientific—if not magical—natural law made popular by the 2006 movie and book titled "The Secret," by Rhonda Byrne.
A core tenet of the Law of Attraction is that by focusing all of your thoughts and behaviors on a particular goal, dream, or outcome, you'll attract the right set of circumstances to make that dream come true. The tool most used to accomplish this level of focus is a "vision board" (Oprah calls them "dream boards")—a collage of images, items, and words that you look at daily, without any distraction, so that the images become impressed upon the subconscious, which in turn sends a message out to the universe to magnetically bring you your desired outcome.
Petto's invention, the Vision in Progress™ Box, solves two problems: First, some people are immediately tripped up by the vision board as a "craft project" they need to complete, and although the enthusiasm for being an LOAer is there, the practice falls by the wayside like a new year's resolution. Second, vision boards require space, and generally are not portable, especially if they are hung on a wall in the home.
The product offers a simple solution for creating vision boards: rather than sitting down with glue and tape to commit all of your dreams and goals at once, images and ideas can be added to the board as they are selected, without permanent adhesive—this is particularly beneficial once a goal is achieved and can be enthusiastically removed from the board. "What I'm hearing most about is satisfaction with not needing to commit a place in the home for the finished vision board. Some people don't like to leave it out, but have no way to store it, others want to be able to do their visualizing wherever they travel," said Petto, who's patent has a lid to keep the vision board portable and dust free.
The Vision in Progress Box is crossing over from its original audience—crafters. Petto, a devout crafter for many years, had created the Page in Progress® Box for time-crunched scrapbookers, but after discovering the Law of Attraction and the power of the vision board, she decided to make it known to both worlds. "The Law of Attraction and visualization has become a way of life for my entire family, and each day I meet more people who subscribe to this philosophy, which at its core is about gratitude, positivity and realizing dreams. I'm grateful to be able to provide a tool to assist new LOAers and get them over that bridge to start visualizing and manifesting their dream life," said Petto.
Others are grateful, too; the product has already gained the interest of retailers and life coaches asking about affiliate opportunities.
The MSRP for the Vision in Progress Box is $19.99. For more information, visit http://www.visioninprogressbox.com.
###