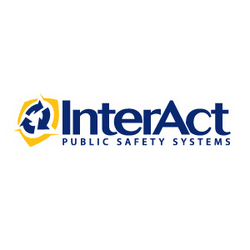 Winston Salem, NC (PRWEB) June 30, 2008
InterAct Public Safety Systems, a leading provider of safety and security technology used by local, state, national and international government agencies, together with partner In-Synch Systems, today announced the release of subscription-based pricing for the MobileSynchRMS records management system for law enforcement agencies. The MobileSynchRMS system will be demonstrated at the National Sheriff's Association Conference in Indianapolis, IN June 30 - July 2 in Booth #1134/1136
One of the biggest hurdles preventing law enforcement agencies from purchasing or upgrading a Records Management System is the expensive up-front investment costs. Not every department has the funding necessary for technology investments and applying for grants can be overwhelming and cumbersome to manage.
However an effective records management system is critical to the safety of officers in the field ensuring they have important up-to-date information at their fingertips.
With this in mind, InterAct Public Safety Systems and In-Synch will now offer the industry-trusted, modern, full-featured Records Management System - MobileSynchRMS - without the big up-front costs. The system may now be purchased under a subscription service instead of through traditional financing. Under this model, there are minimal up-front costs and predictable monthly subscription fees that are similar to a cell-phone plan.
The system will be offered in two ways:

The software-only tier will provide unlimited access to agency data through MobileSynchRMS. InterAct will assist with the installation of the software on any existing computer that meets minimum hardware requirements.
The software-and-hardware tier includes the software pre-installed on a laptop or desktop computer, which is leased to the agency for the life of the contract.
For pricing and additional information, please contact InterAct Public Safety Systems at 1-800-768-E911, or +1-336-768-2501.
About InterAct Public Safety Systems
Since 1975, InterAct Public Safety Systems has been Making Connections for Life™ providing both stand-alone and fully integrated mission-critical public safety and homeland security systems and products. As the pioneers of the first three-screen E911 system 20 years ago, our passion for innovation is leading the way to Next Generation telephony, dispatch, records management, and mobile data systems. We're extending the definition of public safety with unique applications like intelligent digital video surveillance, alert notification, and crisis management systems. InterAct makes it possible for first responders from private, state, local and national agencies to decrease response times and increase their effectiveness in the communities they serve. InterAct is also an ISO 9001:2000 certified company. Learn more at http://www.interact911.com or by calling 1-800-768-3911.
About In-Synch Systems
Learn more at http://www.in-synch.com
###