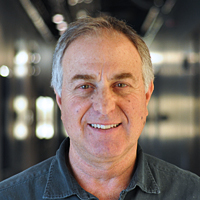 Each law firm has to make its own business decision about how many website visitors they disappoint.
Chicago, IL (PRWEB) November 29, 2012
While more than 50% of Fortune 500 firms have mobile optimized websites, the law firms that serve them aren't keeping up. Just over a quarter of the AmLaw 100 offer mobile enabled versions of their website. And the quality of those that do is inconsistent.
In a December 12 presentation to the Midwest Chapter of the Legal Marketing Association (LMA) at the Union League Club of Chicago, Duo Consulting Internet marketing strategist Sonny Cohen will explain how "Mobile is the New Black, Are You Pondering Your Blue Website?" Offering insight into the rapid growth of mobile internet access, Cohen will address why asking a web designer for a "mobile friendly" website fails to lead law firms to an adequate outcome. Instead the result is often frustration, disappointment, additional expense and delay.
According to Cohen, law firms are notorious for not taking a leadership role on client service initiatives. But he adds, "Each law firm has to make its own business decision about how many website visitors they disappoint. Up to 20% of their site traffic is coming from mobile devices. If the site is not mobile enabled these visitors vote with their mouse. They abandon law firm sites at a higher rate than otherwise."
Cohen's appearance at the LMA luncheon is part of an ongoing effort by Duo Consulting to raise the overall Internet IQ of marketers involved in the procurement of Internet services. Says Cohen, "We see a lot of bad projects and meet too many damaged clients. Anything we can do to help marketers make better Internet decisions is good for the entire industry as well as us."
About Duo Consulting
Based in Chicago, Duo Consulting is an enterprise web design & development firm that uses Drupal open-source technologies to create content-rich websites accessible through desktop and mobile platforms. Since 1999, Duo has worked to improve the website user experience for diverse brands across media, legal, education, nonprofit and other industries.