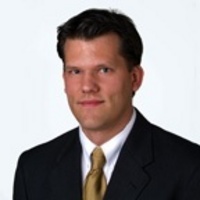 Many law firm cost structures which have been built up over the last several years are not really in sync in today's market with businesses' needs. Businesses are trying to get a better handle on managing their costs because they want to preserve their capital to further their innovation and development goals. It is not clear that they will be able to raise additional capital in the near future
WASHINGTON (PRWEB) December 16, 2008
The credit crisis and economic downturn pose extraordinary challenges for many of the nation's leading innovative companies who now find themselves with limited access to dwindling pools of capital to fund their innovation and development needs. "These organizations are finding themselves in a difficult situation, because while they recognize that investments in IP can generate a lot of long term value down the road, they must preserve their capital today to stay in business long enough to reap those rewards. The limited access to capital is forcing companies to make difficult choices about what projects to develop and what to put on hold or abandon," according to Dr. Nevrivy. Research universities are also feeling the pinch, hampered by anticipated budget shortfalls and endowments that have been hard hit by the fall in the stock market.
The fees required to obtain patents and build a valuable portfolio, or identify and analyze competitor patents, can be a very costly and significant expense for many organizations. In addition, billing rates for patent attorneys have soared in recent years, due in large part to increases in salaries and other overhead costs that firms have tried to pass along to clients. "Many law firm cost structures which have been built up over the last several years are not really in sync in today's market with businesses' needs. Businesses are trying to get a better handle on managing their costs because they want to preserve their capital to further their innovation and development goals. It is not clear that they will be able to raise additional capital in the near future," according to Dr. Nevrivy.
With this in mind, Dr. Nevrivy founded the new firm, located in the Georgetown area of Washington, D.C. Dr. Nevrivy, who holds a Ph.D. in molecular and cellular biology, was formerly with the D.C. firm of Sterne, Kessler, Goldstein & Fox for seven years. Dr. Nevrivy is building a team of lawyer-scientists to serve businesses, universities and inventors who seek innovative ways to lower their costs for protection of their IP without sacrificing quality.
"It's a little tricky for existing law firms to lower their fees and maintain quality because the cost structure is so built in to their way of doing things. However, a new law firm that is small and highly focused can create a cost structure de novo that works. A reduced overhead and a streamlined firm structure also mean that attorneys can provide the highest quality of work more efficiently than larger firms. It's a win-win situation, for the client and the lawyer," according to Dr. Nevrivy.
About Nevrivy Patent Law Group P.L.L.C.:
Nevrivy Patent Law Group P.L.L.C. (http://www.nevrivylaw.com) is a law firm focused on biotechnology and pharmaceutical patent law that strives to provide high quality, value-oriented legal services for clients. The firm's services include the preparation, filing and prosecution of patent applications in the U.S. and foreign countries. The firm also conducts due diligence, patentability, invalidity and non-infringement investigations and opinions in a wide variety of subject areas in biotechnology and the pharmaceutical sciences. The firm's services also include client counseling regarding intellectual property matters, including patents, trademarks and trade secrets. The firm also advises clients regarding the transfer and enforcement of intellectual property rights.
MULTIMEDIA GALLERY http://www.businesswire.com/cgi-bin/mmg.cgi?eid=5854248