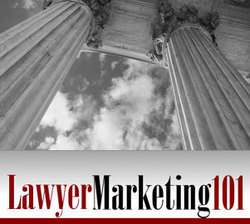 West Palm Beach, FL (Vocus) September 23, 2009
Cepac, attorney and law firm marketing consultants specializing in law firm website development , internet marketing / search engine optimization, and press release writing and distribution, announces the release of their updated website content management system (CMS) for lawyers.
The value of a website with CMS to any law firm in this challenging economic environment is mission critical for law firm web marketing success. Legal marketing experts know that in order for law firms to consistently attract new prospects on the web, firm websites must be updated regularly to satisfy the search engines hunger for fresh content. With the introduction of the search engine Bing and the rumors that Google's enhanced search engine, Caffeine will be more focused on content, Cepac's updated CMS couldn't be timelier.
Content management systems enable law firms to easily update, change, or add content to their firm websites with literally no technical skills through access to an Admin panel using any of the popular web browsers. Cepac's new iteration naturally includes a full array of familiar and simple editing tools that affords the ability to manage and deploy any volume or style of content including pictures, video, and audio streams. Legal support staff familiar with Microsoft Word will recognize the available tools immediately.
Regardless of the size of a law firm, from solo practitioners to large firms, Cepac's CMS is an effective way of containing the costs associated with maintaining a website because virtually all of the management and maintenance of web content can be performed in-house, eliminating the need to call a web design company for every update.
The professional Cepac team believes that regardless of the type of case, personal injury, business, criminal, family or any other area of law, consumers today rely predominantly on web based outlets for researching, selecting, and contacting attorneys. Staying ahead of the curve with competitive firms in the same geographic area of influence is essential to the success of any law firm. Cepac's CMS is a vital tool in meeting that goal and giving a firm's website the best possible chance for high rankings in the search engines. Providing valuable information for prospects also increases the conversions to clients.
Cepac's commitment to taking legal advertising to a higher level sets their legal marketing firm apart from all other law firm marketing consultants. Creating compelling marketing and advertising is their passion. By working with Cepac's full-service lawyer marketing agency, clients are partnered with professionals who are dedicated to excellence. Cepac's passion is evident in all areas of their acclaimed marketing and advertising strategies and campaigns including: TV production; media planning; public and media relations; search engine marketing with blog creation, maintenance and online press releases; web site design; and print and radio advertising.
Media Contact:
Rene Perras
561-653-3266
http://www.cepac.com
# # #