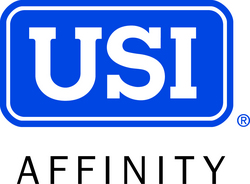 We are very excited to team up with USI Affinity
Boston, MA (Vocus) June 16, 2010
USI Affinity, a leading administrator of insurance programs to law firms and bar associations, is pleased to announce their exclusive relationship with OneBeacon Professional Insurance (OBPI) to administer OneBeacon's Lawyers' Professional Liability coverage to law firms with up to 20 members in Connecticut, Maryland, Massachusetts, Virginia and Washington DC. OneBeacon Professional Insurance is one of the oldest property and casualty insurers in the United States, and in working with USI Affinity, is able to bring a series of enhancements to their LPL coverage specific to this market.
"We are very excited to team up with USI Affinity," said Kim Pihlstrom, Senior Vice President of OBPI's Lawyers' and Real Estate Division. "Leveraging the relationships USI Affinity has developed will greatly enhance our presence in key, targeted markets. It will enable us to more effectively deliver on our commitment to making the professional insurance experience entirely better."
Arnol Kaplan, President & COO, Professional Insurance Solutions, USI Affinity echoed Kim's sentiments. "OBPI is a perfect match for us. Their customer-focused approach to doing business is something our clients look for. Combined with their leading-edge coverage and service capabilities, we feel strongly that, together, we can offer a unique solution in the marketplace."
The OBPI-USI Affinity relationship is effective immediately. Additional information, including specific coverage details and contact information, can be found at: http://www.usiaffinity.com/OneBeaconlawyers.
About USI Affinity and OneBeacon Professional Insurance
USI Affinity has grown to become a leading administrator of Bar Association and Lawyer Professional Liability insurance programs nationwide. Through proven performance and market clout, USI Affinity has relationships with more than 30 prestigious state, regional, and city bar associations. USI Affinity's reputation and market position provide the necessary leverage to ensure competitively priced, quality product offerings due to their close relationships with the most respected insurance companies nationwide.
OneBeacon Professional Insurance is a member of OneBeacon Insurance Group. It specializes in professional liability solutions for targeted industries, and features tailored risk management services, superior claims capabilities, a decision-making structure that supports faster underwriting decisions and an approved access distribution model. OneBeacon Insurance Group, Ltd. is a Bermuda-domiciled holding company that is publicly traded on the New York Stock Exchange under the symbol "OB". OneBeacon Insurance Group's underwriting companies offer a range of insurance products sold through select independent agents, regional and national brokers, and wholesalers. The company's ongoing businesses include OneBeacon Professional Insurance, International Marine Underwriters, Entertainment Brokers International Insurance Services, Specialty Accident and Health, OneBeacon Government Risks, OneBeacon Energy Group, A.W.G. Dewar (tuition refund), collector cars and boats written through Hagerty Insurance Agency, OneBeacon Technology Group, OneBeacon Financial Services, OneBeacon Specialty Property, Property and Inland Marine and AutoOne.
To learn more about the Lawyers' Professional Liability insurance program for firms located in Connecticut or Massachusetts, call 800.747.1018, firms located in Maryland, Virginia or Washington, DC, call 800.893.1382, or visit http://www.usiaffinity.com/OneBeaconlawyers to request a free quote.
###