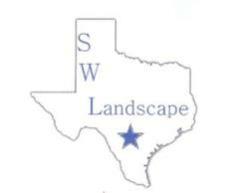 Perfection is not an option!
San Antonio, TX (PRWEB) June 24, 2013
Summer is here and that means more and more people are out in their yards, trying to enjoy the beautiful weather. SW Landscape, serving San Antonio and the surrounding areas, offers some summer landscaping tips tailored to the unique terrain and climate of the area, as well as the water restrictions residents are permitted to follow.
As part of the water restrictions, residents may find it difficult to maintain their yards. SW Landscape suggests using low-water and drought resistant plants to keep things green and bright this summer. There are lots of gorgeous plants, also Texas natives, which gardeners can choose that will fair well with the water rules and weather. Perennials in that list include Turk's Cap and butterfly bush, which will both attract butterflies and hummingbirds.
The San Antonio Water System website has a list of plants that are best for the San Antonio climate. See the list here: http://www.saws.org/Conservation/Outdoor/Plants/.
Another option for residents is to consider xeriscaping. The common assumption is that xeriscaping is simply turning a yard into a rock garden. That couldn't be farther from the truth. Xeriscaping is just a well-planned out yard that minimizes water consumption through the use of low-water plants and areas for decks, benches and shade.
SW Landscape can help homeowners with the full range of residential landscaping services and landscape irrigation. Their goal is to save the homeowner time and money with their efficient systems. They can help homeowners with choosing the proper plants and trees for a yard as well as with xeriscape plans, lawn care and pest control.
Call SW Landscape today for a free personalized consultation, (830) 534-2903.
Dependents of deployed military will receive 50 percent off irrigation repairs.
About the Company:
Licensed and insured with almost three decades of experience in the landscape and irrigation service industry, SW Landscape is the smart choice when it comes to getting impressive outdoor spaces. They build lawns that San Antonio homes and businesses can be proud to show-off. Proudly serving the San Antonio, TX area since 2005 and are licensed with a number 18713 certification. Their specialists execute a wide array of lawn care duties, including tree-trimming and stump removal, mulching, shrubbery planting and trimming, weed control, fertilizing, sod installation, lawn mowing, commercial lawn maintenance, turf renovations,sprinkler systems and much more.