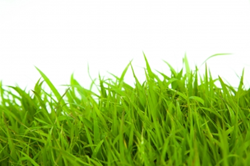 Our team consists of landscape, project and horticulture specialists to match business owner needs for properties of all sizes
Jacksonville, FL (PRWEB) October 31, 2014
Owners of businesses who take personal pride in the exterior look of the company property can now benefit from the lawn services offered through the TLC Total Lawn Care company at http://tlctotallawncare.com/lawn-care-and-landscaping. Lawn landscaping services for small businesses are now offered around the city of Jacksonville, Florida.
The services that are now offered can be initiated by calling TLC directly at (904) 269-8873 or by completing an information request on the company website. The range of maintenance services now provided to business owners is expected to help companies of all sizes benefit from a well-manicured lawn that will attract attention of consumers.
"Our team consists of landscape, project and horticulture specialists to match business owner needs for properties of all sizes," said a TLC Total Lawn Care rep.
Exterior accents are one trusted method that some company owners are turning to in an effort to stand out from competitors. Floral and shrub accents are now more common in cities and rural areas, and TLC is now providing these property maintenance services along with pruning, mowing, edging and mulch bed solutions.
"Our specialty is commercial lawn care and we're now setup to help small or large companies get the satisfaction of an exterior lawn makeover," said the rep.
The TLC company has been providing landscaping services in the North Florida area for more than two decades. The company is now licensed for pest control applications, irrigation services and has required bonds for agricultural services. A site consultation can now be arranged through the company website or by phone during normal hours of business.
About TLCTotalLawnCare.com
The TLCTotalLawnCare.com company has spent the past 25 years providing commercial lawn care services to small and large companies around the city of Jacksonville, Florida. Known for high quality and competitive prices, the TLCTotalLawnCare.com company continues to provide the wow factor to companies that require grass cutting, edging, seeding and turf maintenance. The company website is a continued resource used this year to promote all lawn related services.