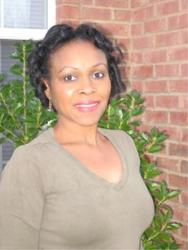 Washington, DC (PRWEB) April 16, 2009
Pamela Sanders Ellis, O.D., Ph.D., eye doctor, educator and certified group fitness instructor provides answers in her new book, The Path of Life Guidebook, as to why so many of us are unfulfilled, overweight, and practice poor decision-making in our lives.
Pamela gave up her trajectory rise in the world of eyecare to pursue a doctoral degree in higher education. Somewhere in between her work with military, commercial, and private eyecare practices, she began to realize that the problems in healthcare are fundamentally problems that arise from the education system. Herein lies what she reports as one of her primary motivations for writing this book.
"I am not in favor of teaching prayer methodologies in state-sponsored schools, although I am, personally, a practicing Christian; that is the job, I believe, of the Holy Spirit, families, and religious organizations. I am concerned with our ability to have genuine empathy for other human beings, in a general sense, as well as, specifically, for those from diverse cultural backgrounds. There is a callousness, or lack of regard and civility, in our everyday dealings with one another. More curriculum emphasis on the discipline of humanities would, also, be helpful," Pamela intimates.
To benefit our spirit, mind, and body journey to wholeness, Pamela introduces us to an outline and process, which includes instructions and exercises to enhance spirituality, mental health, energy, strength, improved appearance, and overall wellness from a Christian perspective.
The Path of Life Guidebook: A Spirit, Mind, and Body Journal is structured as a 12-week introductory course. The goal is, however, that the reader will be equipped to make these practices the basis for a constant, conscious program or "quality of life" choice.
The Path Life Guidebook may be purchased via the author's website, http://www.thepathoflifeguidebook.com or through online bookstores under the title heading, The Path of Life: A Spirit, Mind, and Body Journal.
###