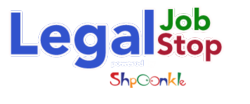 So you have graduated law school, now what? Get practical experience.
Miami, FL (PRWEB) May 21, 2012
The economy has been tough on everyone, and despite the headlines and fear mongering that the sky is falling for law school grads, there are legal opportunities for new attorneys and on Shpoonkle. There seems to be a heightened sense of entitlement for many young grads regardless of the type of profession. The ABA Journal reported last May, "In Commencement Speech, Law Prof Tells Grads Coveting Big – Money Jobs to 'Get over it." Gone are the days of leaving school and expecting six figures. Regardless, of the type of school, reputation, or how much an education costs a student, it will take time and hard work to earn money these days. The good news is that there are jobs available for graduates on Shpoonkle. A legal degree is not a limitation, nor does it have boundaries. It represents many opportunities. While many recent law grads may be suing or touting the reasons not to go to law school, some of the core reasons to get a legal degree still remain.
Many law students have graduated law school, and are wondering now what? "Law school defenders note that huge swaths of the country lack adequate and affordable access to lawyers, which suggests that the issue here isn't oversupply so much as maldistribution," writes David Segal of The New York Times in "Is Law School a Losing Game?" The common sense advice and Shpoonkle suggests to new law school graduates is: get practical experience. Just as doctors have to do a residency and pay their dues, after a costly medical school, attorneys have to do the same. As a new law school grad, opportunities exist to intern, donate time for legal aids or charities, or can find clients on various online legal service sites such as Shpoonkle.com. Recent Law School grad and Shpoonkle.com Founder and CEO Robert Niznik spoke about the current job opportunities for legal grads, "every day we have clients asking for help on their legal problems, and many would gladly have a new attorney help them rather than not have their legal concerns addressed at all. It is hard and competitive to find jobs, but there are jobs and clients out there." The typical reply from many is why would the client want a new attorney with little or no experience to help with a legal issue? Shpoonkle is trying to accommodate the "huge swaths" of consumers who need affordable access to lawyers. The average new attorney is eager for the opportunity, wants to build a relationship with a client, will be flexible with pricing, and needs to gain experience. Shpoonkle also offers clients access to thousands of seasoned attorneys too.
A law degree is considered a huge asset in business regardless of whether the law graduate actually practices law. "Most law graduates are still finding employment even if it is in a "non-lawyer" type positions, like working for their law school in some capacity. And while some may bash these positions, they sound pretty good to me; decent hours and salary while gaining legal experience, "wrote Jen Kehl in the Daily Record. As a new attorney, there has to be the motivation to help people – clients. If the law student is going to Law School just to make money, then perhaps the student chose the wrong profession. Interesting enough, some lawyers don't like dealing with clients. Josh Camson wrote in the Lawyerist: "Every single day I see attorneys talk down to clients. Even worse than just talking down to clients, I see attorneys treat clients like they are below the attorney. Last week I went out into the hall and found one attorney literally yelling at a client. Your clients are coming to you because they need help. For many people, asking for help is a very tough thing to do. Don't make it more difficult by talking down to them. Instead, treat your clients like equals. This will show them that you value their business, and that the meeting you're having isn't just a billable hour."
If the expectation is to not become an advocate, being a lawyer was probably a wrong career choice. Clients come to an attorney at the worst or most stressful moments in life, and will seek kind help from an attorney. Most good attorneys are dedicated to helping people and want to be "fairly" compensated. New attorneys need to focus on the clients, and the jobs and money will follow. No one can guarantee new attorneys a job, and ultimately it's up to them to find one. However, Shpoonkle.com is there trying to make that process a little simpler. Thousands of legal professionals have already benefited from Shpoonkle.
For more information, press only:
D. Morgan, 305-712-2822, info (at)Shpoonkle(dot)com
http://www.shpoonkle.com