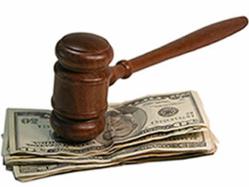 By not affiliating with any lawsuit loan providers we can provide information that isn't bias to the industry
Chicago, IL (PRWEB) April 02, 2012
Today marks the official launch of the Lawsuit Loans 101 website, which is designed to help educate consumers about lawsuit loans. The primary goal of this new website is to properly educate consumers about this type of loan so they can make the right choice in deciding if it's right for them. "We are excited to finally launch the site. With local and state governments are lacking in properly regulation of this industry someone need to help educate the consumer on this loan product" said in a statement by Patrick Doman of Lawsuit Loans 101.
A lawsuit loan is when a plaintiff in a pending lawsuit borrows money from a lender against their lawsuit. Usually lawsuit loans carry high interest rates and have extra fees. Lenders claim this is due to the risk they take borrowing money against a lawsuit loan. The main risk to lenders is that the borrower doesn't have to pay back the loan if they don't win their case. "When you look at the risk of the lender you can somewhat justify the interest rates and fees. However, state governments should still have some type of regulations in place to protect the borrower" said Patrick Doman.
Plaintiffs thinking of obtaining a lawsuit loan will be able to use the information on the Lawsuit Loans 101 website to help them decide if this is the right financial choice. "We feel that when you present the consumer with all the facts they can then make an educated decision on a lawsuit loan" said Patrick Doman. Lawsuit Loans 101 isn't affiliate with any lenders who currently offer this type of loan product nor are they a member of the American Legal Financing Association. "By not affiliating with any lawsuit loan providers we can provide information that isn't bias to the industry" said Patrick Doman.
Lawsuit Loans 101 did state that several states are in the process of regulating this industry and are eager to see what protection they will provide to consumers. You can visit their website at http://www.LawsuitLoans101.com and learn more about lawsuit settlement loans today.